Biography
Combining a vivid palette with loose brushwork, Wyatt Mills has a unique style that embraces the darker side of the human psyche.
Challenging the traditional notion of portraiture, his distorted subjects demonstrate a skilful fusion of abstract and classical style. Conjuring impactful scenes where there is an effectual interplay between energetic dynamism and unmoving stillness, his works perfectly merge the outwardly observed and the internal emotional landscape of the sitter. Since 2013, the artist has had three solo exhibitions and has participated in over twenty group exhibitions across the globe.
Wyatt Mills is a Los Angeles based artist that was born in Mount Kisco, New York in 1991. Studying traditional oil painting as a teenager, Mills graduated from the School of Visual Arts in New York in 2013, being awarded the prestigious Chair's Choice Award. The artist sought to merge traditional painting techniques with alternative subject matter, creating portraits that investigate tensions between the physical and the social.
Participating in his first group exhibition in 2013 at the Visual Arts Gallery in Miami, Florida, Mills would go on to participate in tens of collaborative exhibitions across the United States. The artist also participated in art fairs including Context Art Fair in Miami, Florida and Dallas Art Fair in Texas. In 2014, Mills had his first ever solo exhibition entitled Phantasmagoria at Bergamont Station in California.
In 2016, Mills was awarded with a residency at Berlin Art Institute in Germany, taking his career international. The artist has since exhibited in Germany and presented two more solo shows in the United States at Project Gallery and James Wright Gallery respectively.
More recently, the artist has been commissioned to create numerous outdoor murals, including one for the Snapchat headquarters in Venice, Los Angeles.
Works



News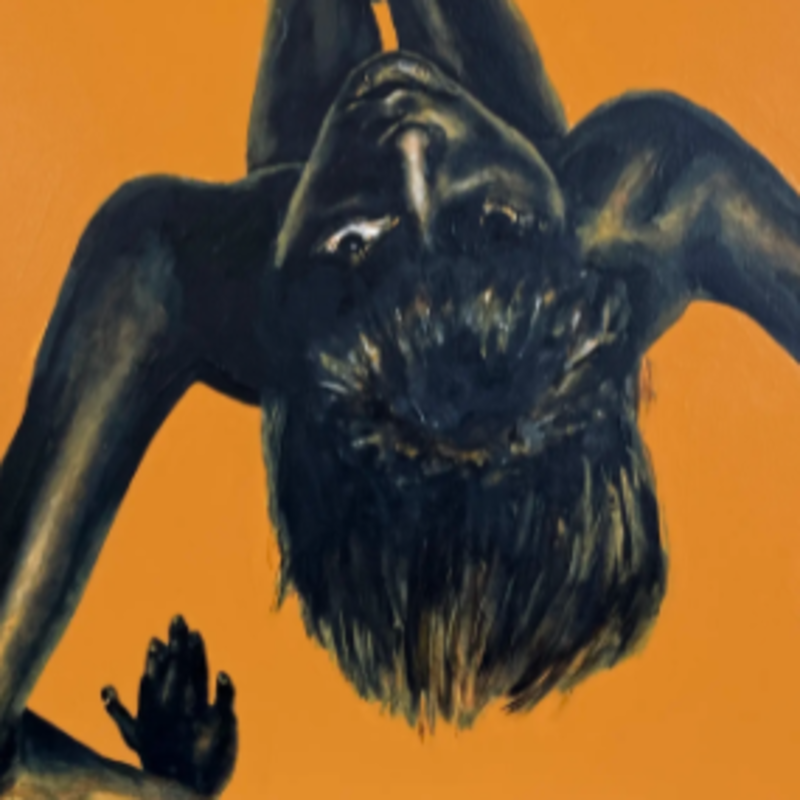 December 7, 2021
As 2021 saw the art world embrace technology with the rise of NFTs and digital art, experts are predicting that 2022 will see a return to representation. Here's why . . .
With collectors confined to their homes due to a global pandemic, 2021 saw an increased popularity in art that could be easily acquired and consumed online including prints and multiples and the rise of NFTs. Yet, as galleries and exhibitions open to the public physically for the first time in nearly two years, a new trend seems to be taking shape; the return to representation. Figurative art can …