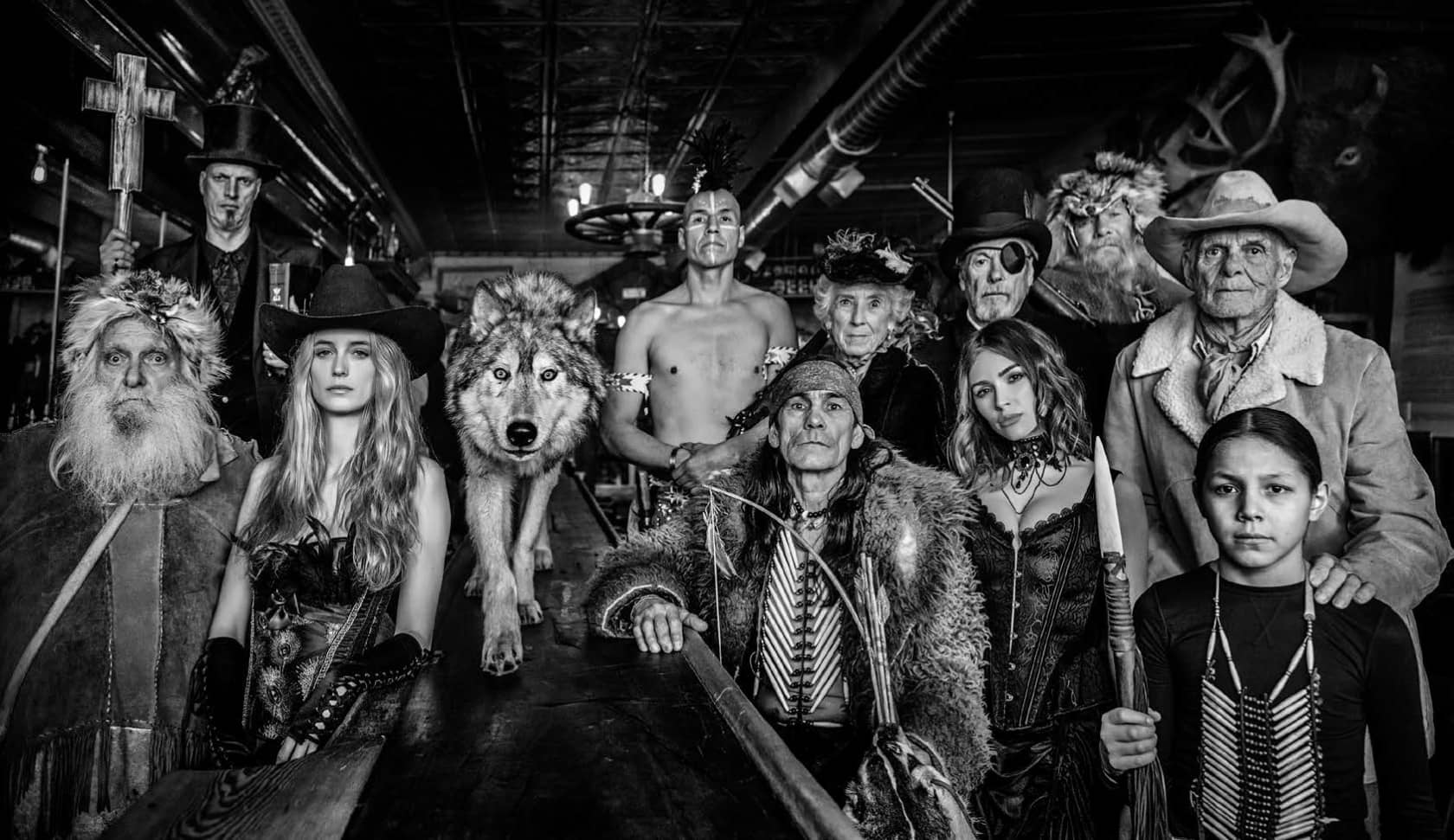 The Last Chance Saloon
2019
Edition of 12
Archival Pigment Print
132 x 201 cm
Edition of 12
180 x 285 cm
Edition of 12
View more artworks by David Yarrow
About the work
The Last Chance Saloon
David Yarrow:

"Pioneer Bar in Virginia City, Montana is my comfort zone, and so I feel obliged to arrive with creative courage and to push my boundaries. Only 60 people live here in the winter, and the Mayor recently gave me the symbolic key to the city.


Previous group shots I took around the window end of the long bar are difficult to top, especially as the last one including Cindy Crawford. My premise this time was to include more people in the frame, which puts pressure on both the construction and the casting. One lame character can ruin the whole image. My favourite selfie is Ellen DeGeneres' Oscar group shot, because each character is a unique additive.

We assembled a strong cast; the models Kate Bock from Cleveland and Olivia Culpo from Charlotte, native American families from Northern Montana and my favourite local mountain men. The hair and makeup/styling team, led by Nikki Parisi out of LA, did an outstanding job at following my direction of "150 years ago Wild West". All 11 characters played their roles well that day, but picture is stolen by a lovely 85-year-old lady called Mary from Butte, Montana. We nearly called the picture "There's Something About Mary", but perhaps her hair was not quite right".

Medium: Photography
Frame: Included
Certificate of Authenticity: Included

Other works by David Yarrow












Related artists