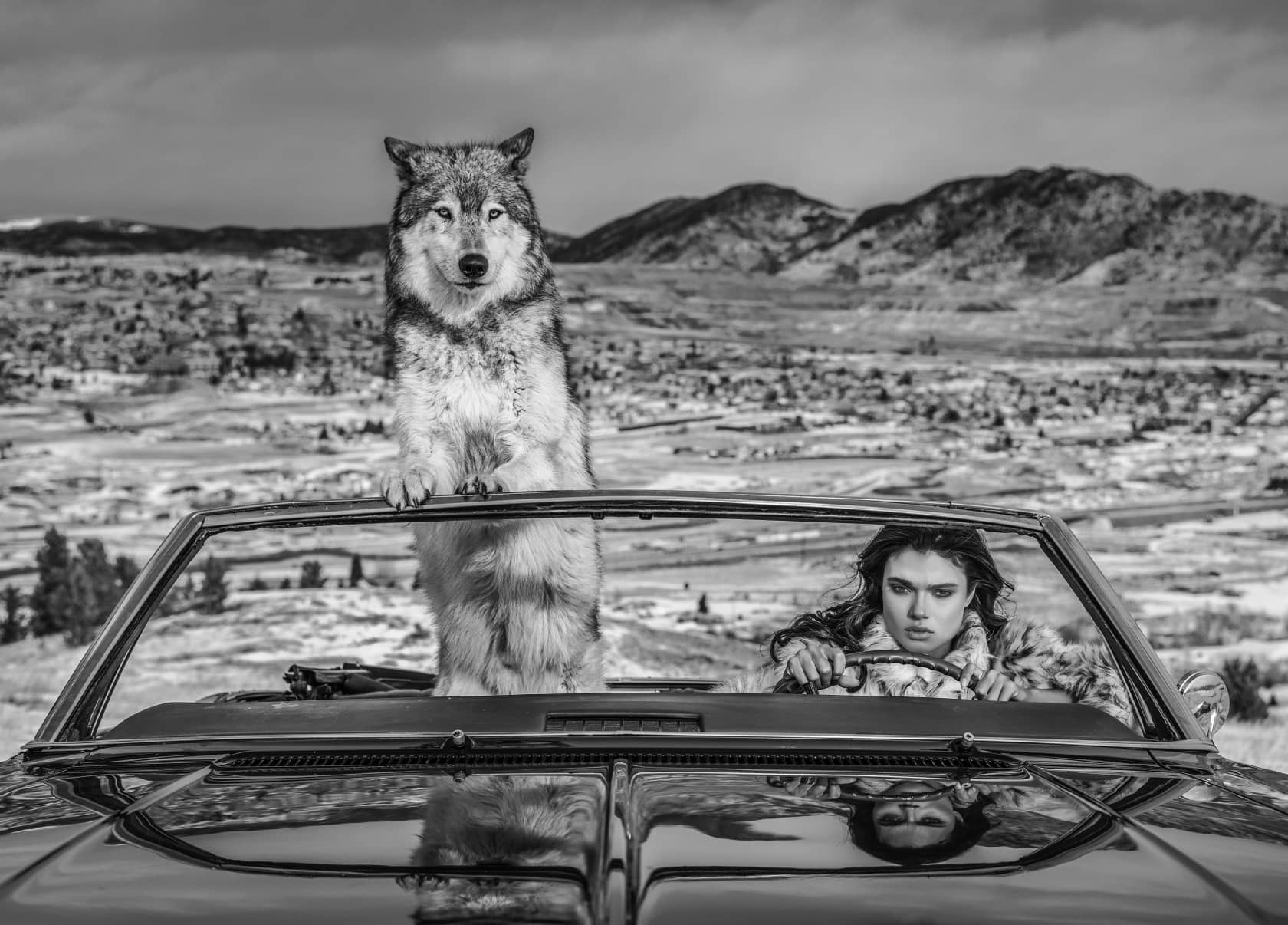 The Richest Hill In The World
2020
Edition of 12
Archival Pigment Print
180 x 236 cm
Edition of 12
View more artworks by David Yarrow
About the work
The Richest Hill In The World
David Yarrow:

"When we undertook our first "through the car windscreen" project 18 months ago in Monument Valley, Arizona, we had no idea that it would be the pilot to a series continuing in Montana, Chicago and LA. We've claimed the idea of a layered narrative using great American vistas, and now no one can copy us.
In January 2020 we returned to Montana because of our network for logistical support, but mostly because its visual canvas is so rich in narrative potential. Our focus this time was the historic frontier mining town of Butte, which straddles a hill once so rich in minerals that it became known locally as "The Richest Hill in the World".

Between 1900 - 1950 the town represented a microcosm of final frontier life in the Wild West. My readings told me stories of past felons and outlaws, regular murders and hangings, and no doubt many honourable men, but also many as cunning as a wolf. It was a place of wealth and with that came glamourous women.
Coupling a wolf with the glamour of Daniela Braga gives a nod to the hill's heyday when everything was possible. For those who know, it is unmistakably Butte in the background".

Medium: Photography
Frame: Included
Certificate of Authenticity: Included

Other works by David Yarrow












Related artists