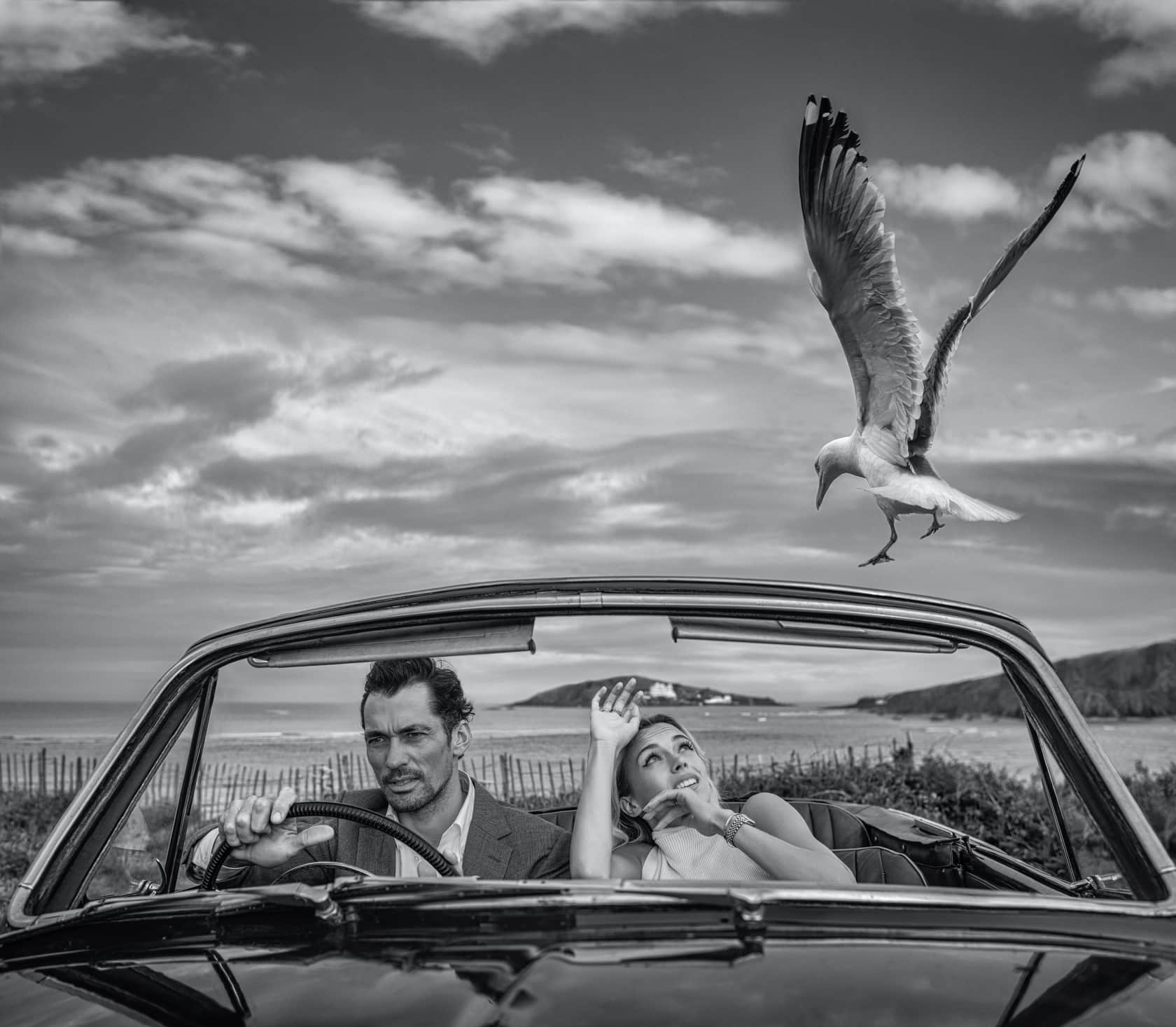 Bodega Bay
2020
Edition of 12
Archival Pigment Print
132 x 145 cm
Edition of 12
180 x 201 cm
Edition of 12
View more artworks by David Yarrow
About the work
Bodega Bay

David Yarrow:

"This image is the second from my series inspired by Hitchock's The Birds. The photograph was easy to preconceive but much harder to capture, placing British models David Gandy and Bella di Lorenzo in a banged up 1961 Sunbeam Rapier with the Atlantic Ocean as the backdrop.




The topography of the Devon coast is not dissimilar to the film location of Bodega Bay in northern California, and I found a road that would work well with the morning light. I wanted a vast sky and a layered narrative, working with a wide-angle lens from the car bonnet, with limited depth of field. The fencing behind is reminiscent of the opening scene in Jaws, rolling two iconic horror films into one.




The biggest challenge was getting the seagulls to dive bomb Bella in the way they did with Tippi Hedren in the movie within a limited time period. We shot the image twice, removing the models and photographer from the second shot. For the seagulls, we positioned remote-controlled cameras, and learned that they can be very focused when a piece of bread is involved. The eye to eye contact is bang on and better than we could have hoped for".
Medium: Photography
Frame: Included
Certificate of Authenticity: Included
Other works by David Yarrow












Related artists