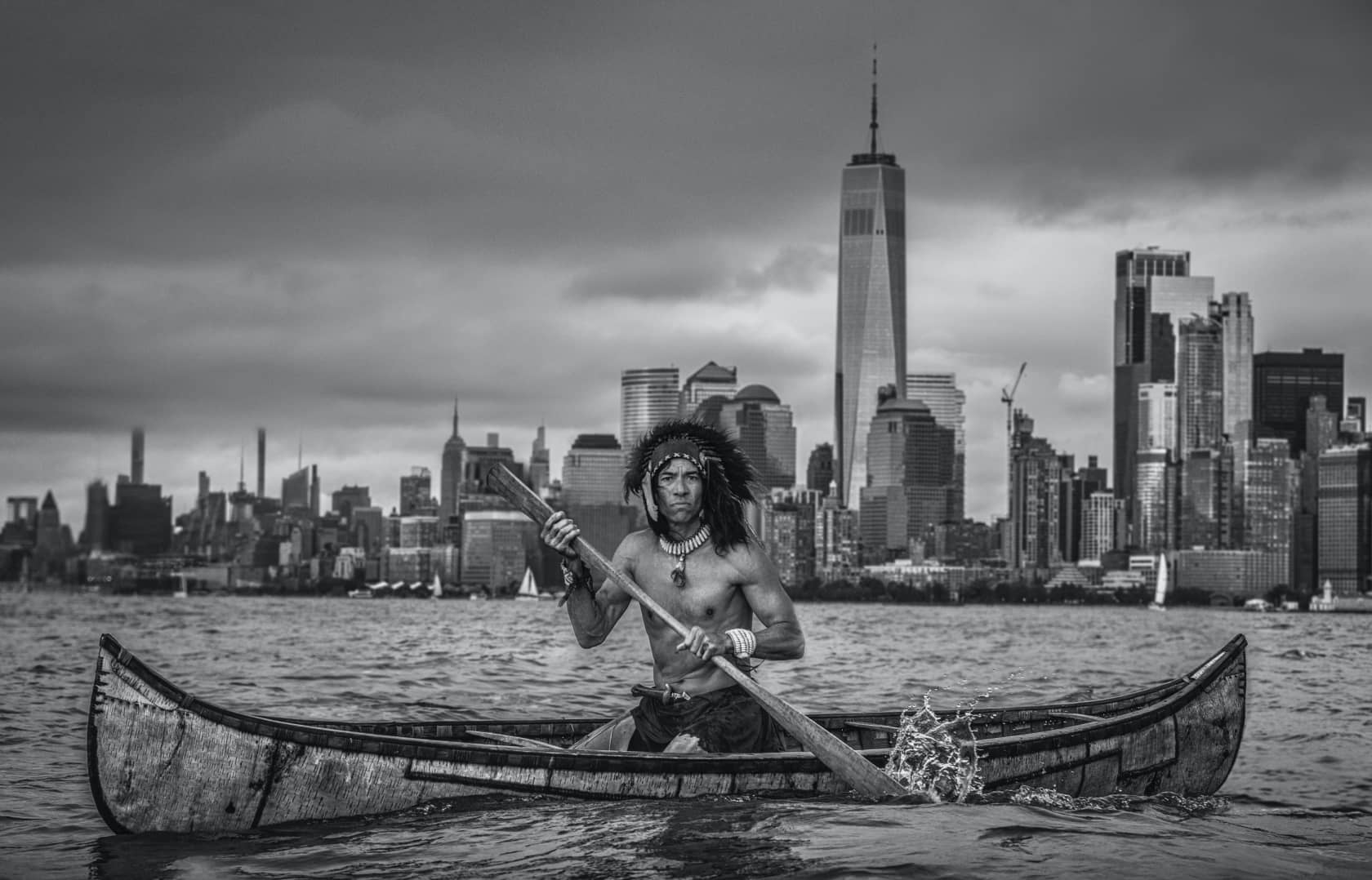 Empire of the Summer Moon
2020
Edition of 12
Archival Pigment Print
132 x 185 cm
Edition of 12
180 x 259 cm
Edition of 12
View more artworks by David Yarrow
About the work
Empire of the Summer Moon

David Yarrow:

"For this series we worked with a Comanche descendant from their homeland in Texas and New Mexico and placed them against today's Manhattan Skyline. We decided the Hudson River would be the best landscape for a layered narrative. We found Joaquin Gonzalez in Santa Fe, who helped sourcing the canoe and brought his warrior clothes. He did the Comanche proud, managing the canoe magnificently and looking every inch the warrior that we asked him to be. By photographing an ancestor of America's most powerful tribe in front of modern America's most powerful city - the lost world meeting the new world - we celebrate the breadth of American history.




The photograph is named after a book I would recommend entitled, "Empire of the Summer Moon". It is a New York Times' bestseller about the war between the Comanche and the white settlers for control of the American West. The Comanche was the most powerful tribe in American History, adapted to the horse better than any other. The white man's 40-year war with the Comanche in the mid 19th century was the tribe's final chapter in its 250-year crusade to fight off settlers. Their legacy lives on as an integral part of American history".
Medium: Photography
Frame: Included
Certificate of Authenticity: Included
Other works by David Yarrow












Related artists