Biography
"Not a day goes past when I don't consider how many photographers would jump into my shoes to do what I do" – Andy Gotts
One of only a select few to be awarded an MBE for his services to photography, Andy Gotts has spent the past three decades photographing some of the world's most famous faces. Renowned for his monochromatic portraits of celebrities, Andy has captured everyone from Robert De Niro to Meryl Streep, Al Pacino to Nicole Kidman. Often photographing his subjects in their own home, Andy's signature style shows the sitters at their most relaxed. Creating intimate unedited or airbrushed images that frequently display a certain vulnerability or humility, Andy's images have been featured in Vogue, GQ, and Vanity Fair, to name just a few. He also has a selection of photographs in the permanent collection of The National Portrait Gallery.
Born in Norfolk in 1971, Andy Gotts was interested in photography from a very young age. The artist reportedly became fascinated with the medium at the age of 9, after watching an episode of a television program called In At The Deep End, which saw the presenter try and take a photograph of the soon to be Princess Diana. Andy swiftly acquired a second hand MAMIYA RB67 camera and instantly became taken by the art form. By the age of 18, he undertook the country's first ever BTEC photography course at The Norfolk College of Art and Technology, now known as the College of West Anglia.
Whilst studying at college in 1990, Andy had the opportunity to photograph Stephen Fry, who was visiting the college to give a talk. Fry's notorious dislike of being photographed was dispelled when the actor saw Andy's image and consequently Fry went on to introduce Andy to many of his friends in the industry, launching the young photographer's career. In the following years, Andy became an assistant to some of the world's most celebrated photographers including David Bailey and Annie Leibovitz, and soon started creating his own images.
In 2005, Andy had his first ever solo exhibition, Degrees, at the Getty Images Gallery in London. Loosely inspired by the parlour game Six Degrees of Kevin Bacon, Andy photographed each celebrity at the recommendation of the former. Dustin Hoffman suggested Andy photographed Brad Pitt, Pitt suggested George Clooney, Clooney suggested Julia Roberts and so on. The show and accompanying book were so successful that in 2006, the exhibition was transferred to Potsdam, Germany.

The following year, in 2007, Andy was awarded a Master of Arts from De Montfort University, Leicester and later in 2011, he would be awarded with a doctorate from the same establishment.
Since then Andy has hosted numerous other solo exhibitions including Behind The Mask: BAFTA which toured the United Kingdom in 2015, exhibiting at Somerset House in London as well as in Manchester and Leeds. The photographer has also been recognised on the Queen's New Years Honours List, being awarded an MBE for his services to photography and charity. His work is also featured in the National Portrait Gallery, in addition to magazines globally, like Vogue, GQ and Vanity Fair.
In 2021, Andy Gotts was signed exclusively by Maddox Gallery and held an exciting solo exhibition celebrating 30 years of his career in September 2021.
Exhibitions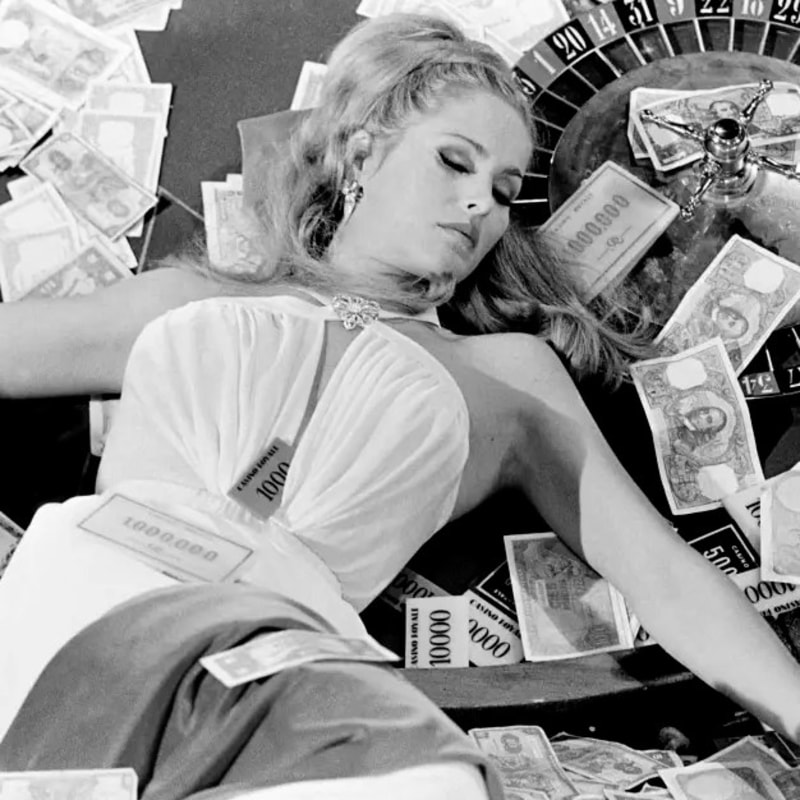 July 29th to September 11th, 2022
Maddox Gallery Los Angeles is delighted to present Once Upon A Hero, a group photography exhibition exploring the nature of archetypal characters in traditional storytelling.