Biography
"My process transforms the materiality of the hand-painted surface into an optically immaterial experience".
Known for creating minimalist colour field paintings, Ruth Pastine explores the phenomenology of colour in her vibrant paintings. Focusing upon the relativity of space, colour and light, her abstract work reduces colour to its most elementary form. Laborious in application but ethereal in result, Pastine applies layer upon layer of paint to create rich and intense gradations of colour. Confronting the viewer both optically and viscerally, her work taps into the limitless possibility of colour. She is a prominent member of the Southern California-based Light and Space movement.
Born in 1964 in New York City, Ruth Pastine remained there for the duration of her childhood and early adult life. She was extremely talented in art from a young age, with the artist winning the Alexander Medal at The Metropolitan Museum of Art Honorary Awards as a teenager. That same year, in 1982, Pastine joined State University of New York College at Purchase in New York. Following that, she went on to study for her Bachelor of Fine Arts at The Cooper Union for the Advancement of Science, winning a scholarship to study in the Netherlands for one year. After returning to the United States, she also went on to achieve her Master of Fine Arts Degree from Hunter College, City University of New York in 1993, receiving three different scholarships including Hunter College Graduate Study Award. Between 1987 and 2000, the artist had ten solo exhibitions, showing in New York, California and Arizona.
In the early 2000s she relocated to California, the birthplace of the Light and Space movement – a key influence on the artist. Emerging from the Southern area of the state in the 1960s, the Light and Space Movement was pioneered by artists such as Larry Bell, John McCracken and Mary Corse. Their fascination with the diffused atmosphere and glowing light of Los Angeles produced artwork that captured the city's luminosity through colour, light and space and this influence is visually evident in Pastine's work.
Since the turn of the millennium, Pastine has hosted 23 solo exhibitions and has participated in over 55 group shows around the world from Kurashiki, Japan to California, United States. Throughout her illustrious career, the artist has also created public installations alongside exhibiting in major galleries worldwide. In 2009, Pastine was commissioned to create a public painting installation for the Ernst & Young Plaza in Los Angeles. In 2015, her installation, The Inevitability of Truth was acquired by CIM Group Headquarters as part of their permanent collection, also in Los Angeles and most recently, in 2019, United Airlines acquired a series by the artist which is on public display in their Polaris lounge at Los Angeles International Airport.
Her work has been exhibited widely across the globe and is included in many public and corporate collections including San Francisco Museum of Modern Art, Achenbach Foundation for Graphic Arts, Fine Arts Museums of San Francisco, Museum of Contemporary Art San Diego, the Frederick R. Weisman Art Foundation and Lancaster Museum of Art and History.
With her latest exhibition opening on 21st January at Maddox Gallery Los Angeles, Inner Eye marks the first time the artist has exhibited with Maddox Gallery.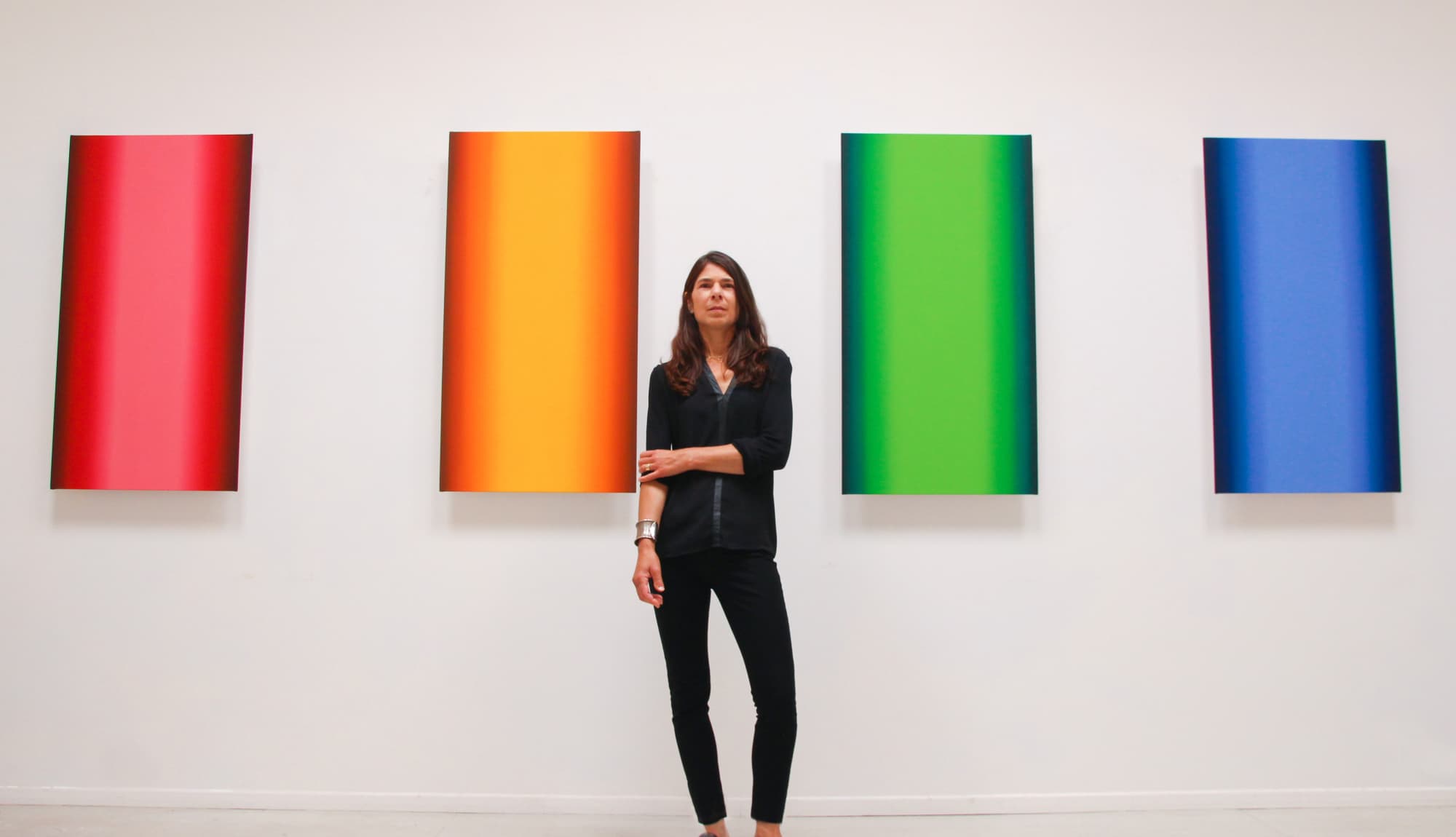 News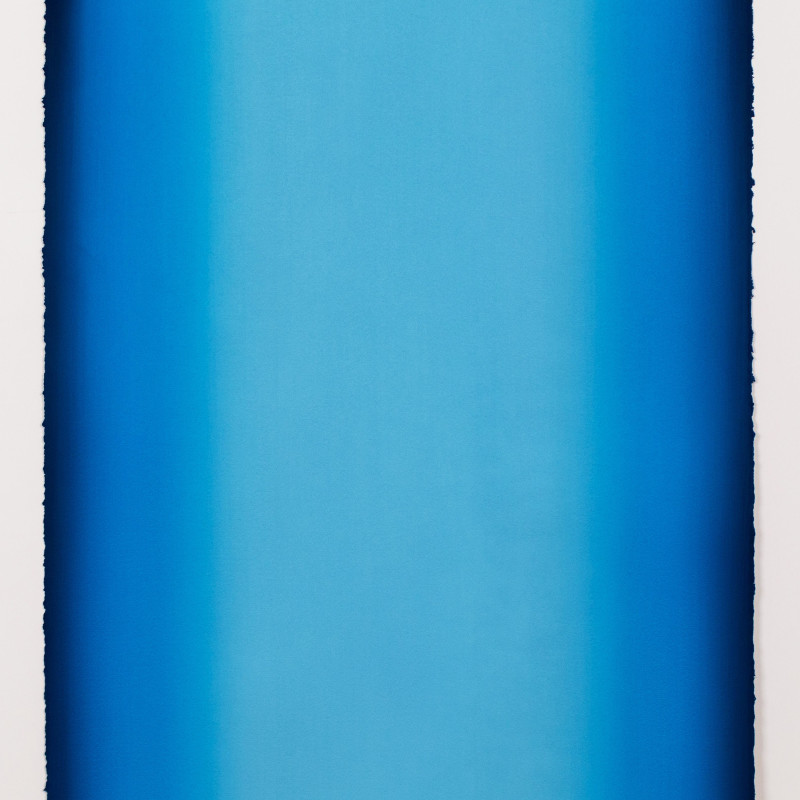 January 11, 2022
We take a deep dive into our latest show opening in Los Angeles next week and outline everything you need to know about the vibrant artworks on show as well as the exciting artists who created them.
Opening on the 21st of January 2022, Maddox Gallery Los Angeles is delighted to present Inner Eye, a curated exhibition celebrating the influential legacy of the Light and Space movement through new works by Ruth Pastine and Sali Muller. With this exhibition marking the first time that both artists have exhibited with Maddox, we take a closer a look at their practice and at the 1960s movement that…