Biography
Charged with emotion, Italian-artist Simafra's dreamy semi-abstract paintings are often layered with symbolism and metaphorical depictions. Inspired by the great Italian abstract expressionists, his work captures the timeless beauty of nature; from majestic golden peacocks to sublime forest scenes.
"It all started about 15 years ago when I began working in a classic restoration workshop," Simafra – otherwise known as Riccardo Prosperi - says. "It was an extraordinary opportunity that allowed me to practice many techniques and to gain confidence in my own capabilities."
Often drawn to the beauty of the natural world, Simafra's sumptuous colour palette and intricate layers of detail have established him as one of the most sought-after artists working today. Consistently portraying the power of nature and the influence of man upon the natural world, his stunning paintings depict gardens, flowers, forests and animals. "Along with this natural theme, my paintings are meant to reflect on the eternal fight within good and evil, as suggested to me by our society. This theme is ancient and yet extant, just like my painting, that aims to be timeless."
Mastering the art of decoration and restoration under the tutelage of painter Ottavio Troiano; Simafra began his creative practice by experimenting with the gold paint he would use to decorate the frames of ancient paintings. Finding inspiration in a range of different influences and movements, from the English Romantics to the Italian painters Morandi and Modigliani, Simafra has developed his own luxurious style. "I have always loved painting; it represents my freedom. I was very vivacious as a child and the act of holding a white sheet of paper and a brush, in my hands, embodied my way to be at peace."
Championing the belief that "the canvas is the mirror of the soul", Simafra cites his work as being a "combination of passion and playfulness. Art initially overwhelms you, mirroring your current state. Yet with time, an artist acquires greater self-awareness and emotional control, transforming his or her current state into a wave of positive energy. This is what I try to do on a daily basis."
Now an award-winning artist, Simafra is collected by the likes of Cameron Diaz and The Royal Prince of Qatar. Having exhibited at numerous art fairs and major exhibitions around Europe; Eden, Simafra's first London solo exhibition in the UK, was shown at Maddox Gallery Mayfair in 2017.
Works

News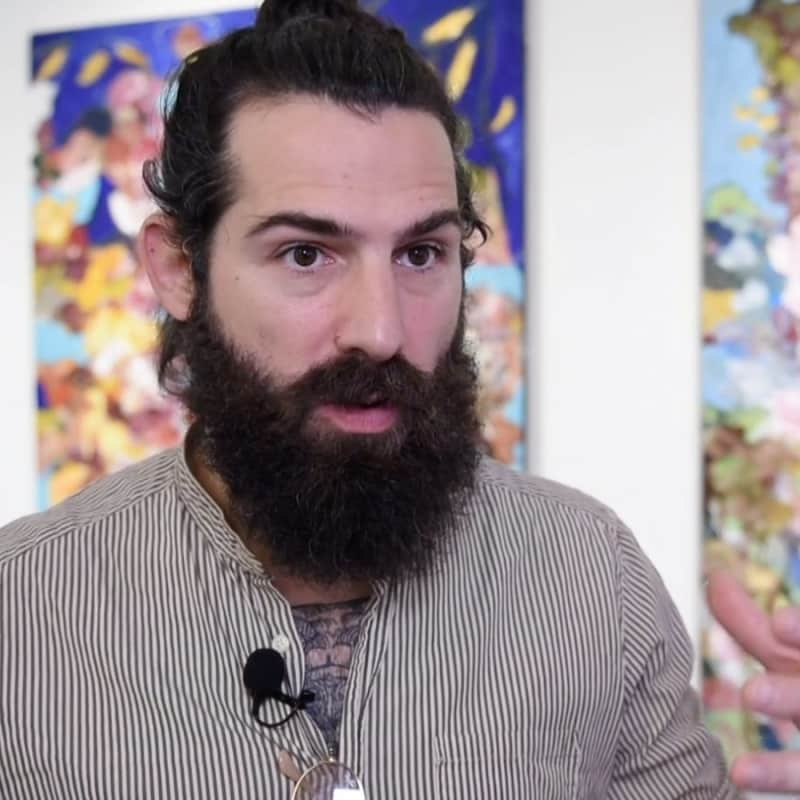 March 12, 2019
On Saturday 2nd March, renowned Italian artist Simafra spoke at Maddox Gallery's flagship gallery at 9 Maddox Street, Mayfair. We invited visitors to join us for the free event and hear from the incredible contemporary talent, who will be discussing his artistic process, inspirations and ambitions for future works. Here at Maddox Gallery, we endeavour to make the contemporary art world more acces…

Maddox Art Advisory
What was the best investment of 2018? According to the Wall Street Journal, it was fine art.
Investors who put their faith in Simafra saw an average return of 8% since 2016.