Biography
"I am deeply committed to hope and optimism. I think in every ugly or violent situation, there's always a moment of beauty unspoiled by the ugliness".
Considered to be one of the most important reportage photographers of the century, British artist Bran Symondson is famous for his artworks depicting the human side of military conflict. Symondson has produced captivating and extraordinarily raw photographs of civilians while deployed with the British army in Afghanistan, as well as created poetic and conceptually charged sculptural works such as guns embellished with butterflies or dollar bills in his iconic series Spoils of War. The artist is interested in transforming means of destruction and violence into objects of grace, beauty and hope through his pioneering practice.
Bran Symondson was born in 1971 and started his photography career in the 1990s. He applied to join the British Army Special Forces Reserves in 2004, and was eventually deployed to Afghanistan in 2007, which proved to be a lifechanging experience personally and professionally.
During his deployment, he continued taking photographs of the landscape and civilians he encountered, while also spending time training the Afghan National Police, gaining a unique and intimate perspective into their way of life. As the first-ever photographer working directly from the front lines using a simple Canon G9 camera, Bran documented some of the most awe-inspiring, grippingly authentic images of war, which were eventually displayed in his first solo exhibition, The Best View of Heaven is from Hell in 2011 at Idea Generation Gallery. The highlight of the exhibition shows an Afghan man holding AK47s decorated with flowers.
Following his return, Symondon accepted a commission from the Sunday Times to return to Afghanistan as a civilian photographer and re-shoot his original images with better equipment. In 2011, he was awarded the Amnesty International Media Award for his photograph entitled Lost Boys, showing young Afghan boys holding guns with flowers and stickers.
The artist's 2012 critically acclaimed exhibition AKA Peace at the ICA in London was a pivotal point in his career. He unveiled a series of sculptural works of decommissioned AK47 guns embellished with dollar bills for the series Spoils of War, and with butterflies for works such as Brutal to Beautiful (2020) and Beat of a Wing (2019).This artistic project was grounded in the concept of turning objects of fear and violence into symbols of beauty. The dollar bills also point to the relationship between capitalism and war.
Symondson asked some leading contemporary British artists including Damien Hirst, Gavin Turk, Sam Taylor-Wood, Sarah Lucas, Gary Hume and Antony Gormley to reinterpret their own decommissioned AK-47 rifles, which were all displayed in the exhibition.
His recent body of work entitled Hollywood Re-Loaded in collaboration with the famous photographer Terry O'Neill was unveiled in September 2019, depicting famous actors and actresses holding weapons in their feature films. These photographs were then pierced with bullets by Symondson from the very same weapons shown on them, as well as embellished with butterflies.
Other notable exhibitions include Maddox's Winter Contemporary group exhibition in 2019 and a solo presentation with HOFA gallery in Los Angeles in 2021. The artist has many notable private collectors such as Elton John and the Prince of Bahrain. Aside from his artistic work, Symondson is also actively engaged in philanthropy and raising money for charities through actions and donations.
News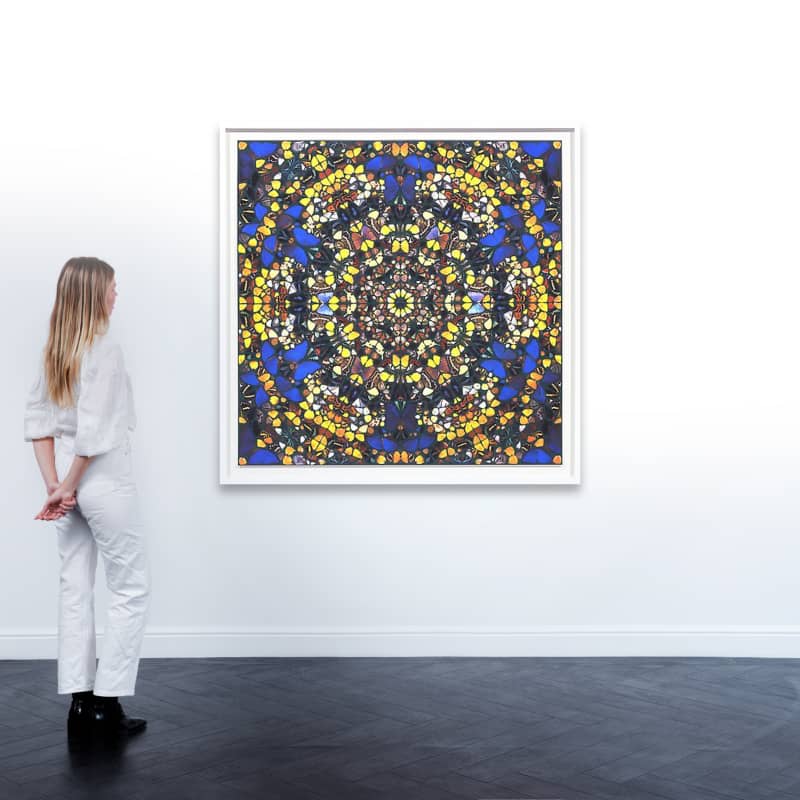 July 13, 2021
From David Yarrow's breath-taking photography of wildlife to Damien Hirst's iconic arthropod arrangements, we consider works by artists inspired by the sheer wonder of nature.
With the wet weather finally abating, there seems no better time to go outside and appreciate the all-encompassing beauty of nature. Whether you are taking a trip to your local park or are lucky enough to be travelling further afield, with the height of summer approaching, nature is at its peak. We take a look at a range of artworks depicting flowers, plants and all things wildlife, so you can exp…

May 13, 2021
In honour of Mental Health Awareness Week, we look at uplifting artworks that spread positivity.
Creativity and mental health have a long and intertwined history. From the artists who transformed their mental suffering into masterpieces, to the viewers whose lives have been forever changed by art, visual expression will always play an essential role in overcoming mental health issues. In honour of Mental Health Awareness Week, we look at a selection of artworks that will challenge your perce…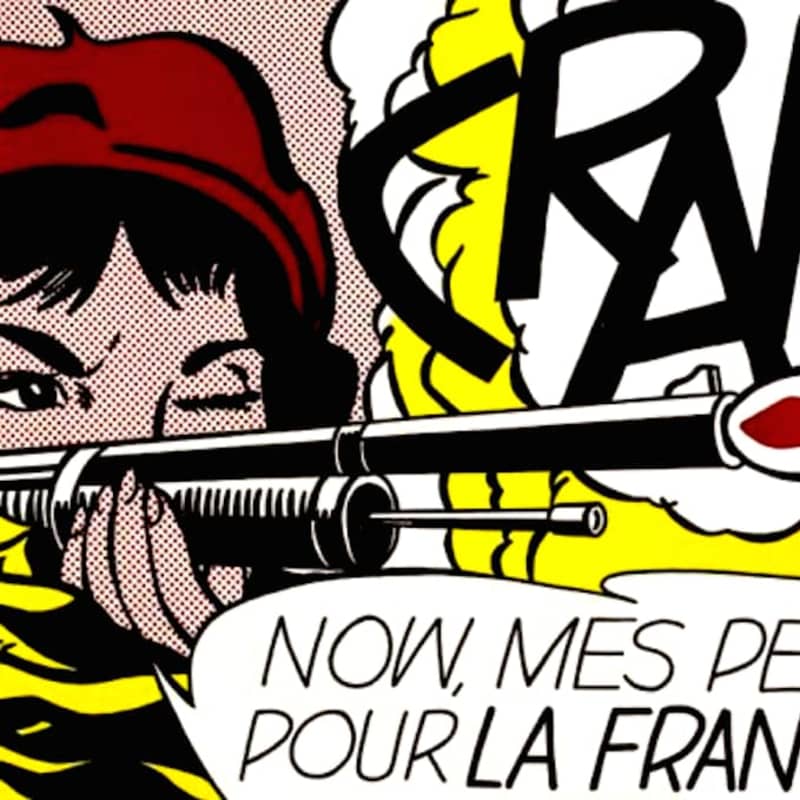 February 10, 2021
From decommissioned firearms to prints that pack a punch, we look at the artists exploring conflict and weaponry in their work.
Historically, artists' interrogation of war and weaponry has been incredibly diverse, with each artist addressing the severe subject with a differing approach. With every individual artist framing the topic with a unique lens, we consider the different ways in which artists broach the subject of violence, from Banksy's anti-war graffiti and Schoony's Soldier Boy sculpture, to Nick Vea…

Maddox art advisory
What was the best investment of 2018? According to the Wall Street Journal, it was fine art.
Investors who put their faith in Bran Symondson saw an average return of 22% since 2016 – considerably more than those who chose the FTSE100.