Biography
"I am suffocated by sameness and have to go somewhere different to remember what real life is like. This always helps me birth some new idea that has been germinating inside my head".
Canadian-born artist James Verbicky is best known for his large-scale collages that combine old advertisements, sculptural elements, vintage ephemera and paint to create eclectic and mesmerizing visual compositions. His practice has roots in abstraction, minimalism and conceptual art, reflecting on the omnipresence of visual culture and the infinite archive of images humans are exposed to everyday. By taking individual visual registers out of their original context and integrating them with others, he constructs a new mosaic-like landscape that mirrors society's collective visual memory. Notable collectors of his work include the designer Calvin Klein, model Lara Stone and the Frank Sinatra Estate in Northridge.
James Verbicky was born in 1973 in Edmonton, Canada as a child of Polish immigrants. He moved to Southern California in 2002 and received US citizenship in 2008, being awarded the 'Extraordinary Ability' Green card for his engagement with various non-profits and raising funds through his artworks.
One of Verbicky's first notable commissions was a collage created on a vintage Frank Gehry sphere, which was originally located in the Hollywood Bowl in 2008. In the same year he was selected to exhibit Awake Concrete, an abstract expressionist painting, in a prestigious 110-year old juried exhibition organised by the Société Nationale des Beaux Arts (SNBA) at the Carrousel du Louvre in Paris.
During his time in Paris, he started collecting various objects and ephemera including vintage posters and magazines, which inspired him to experiment with more collage-like works. His iconic Citta Samtana series, meaning 'mindstream' in Sanskrit, (2016 to present) use mixed media and various ephemera from advertisements and magazines from all around the world to juxtapose images from the past and the present and collapse spatial boundaries, creating a mesmerizing visual time warp. Adopting the format of a horizontal grid, inspired by the works of canonical minimalist artists like Piet Mondrian and Kenneth Noland, Vebricky maps out humankind's collective consciousness, oversaturated with mass media and images.
His recent series on canvas, Brainscan (2020), Endorphin (2020) and Peace Portal (2020) marks a return to the artist's abstract expressionist roots and sees the artist use more traditional media like oil and acrylic, albeit still integrated with mixed media on canvas. Both series are characterised by bold, vibrant colours, a mixture of figuration and abstraction, dramatic brushstrokes and a tactile materiality due to mixed media elements.
Verbicky has had a series of solo exhibitions including Kostuik Gallery, Vancouver, Canada in 2017, the Museum of Contemporary Art, San Diego, California in 2018 and DTR Modern, Boston, Massachusetts in 2019. His canvas Endorphin I was recently featured in a group exhibition held at Maddox Gallery in Los Angeles in 2021. His work can be found in private collections including that of the developer of the NY World Trade Center and the Tisch family, founders of the Tisch School of the Arts at NYU and the Tisch Galleries at the NY Metropolitan Museum of Art, as well as the San Diego Museum of Fine Art, CA.
Verbicky currently lives and works in South California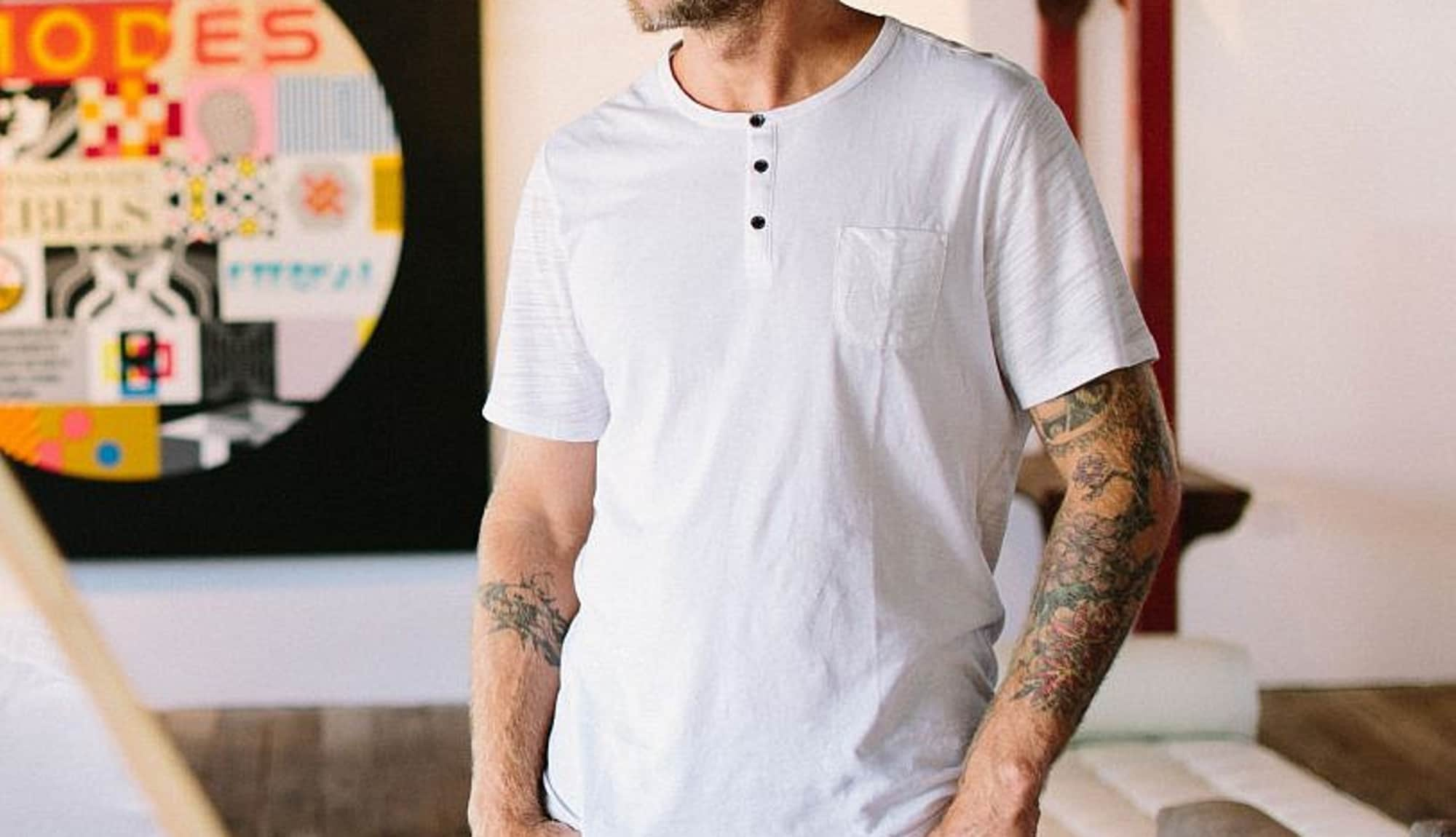 News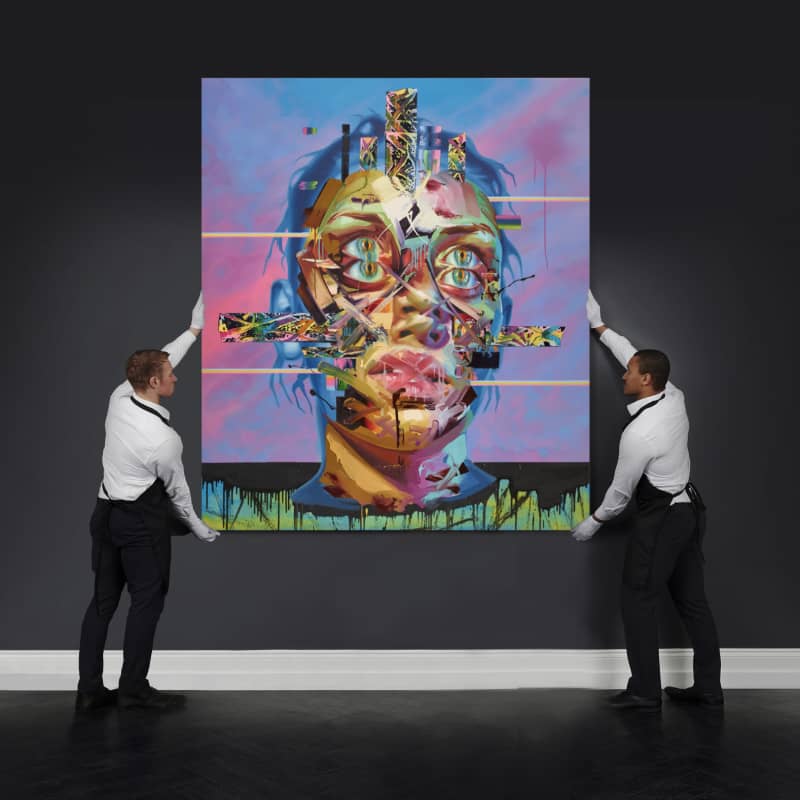 September 29, 2021
We look at the artists tackling the complex realities of the technological and digital realm with humour, honesty, and contemplation.
From the tension between photography and figurative painting to the recent development of NFTs, art and technology have always had a complex relationship. Today, technology is the subject of many artworks, more so than it has ever been. A growing number of artists are illustrating our complex, interdependent affair with the digital world. Some assume direct cues from the aesthetic and rituals of t…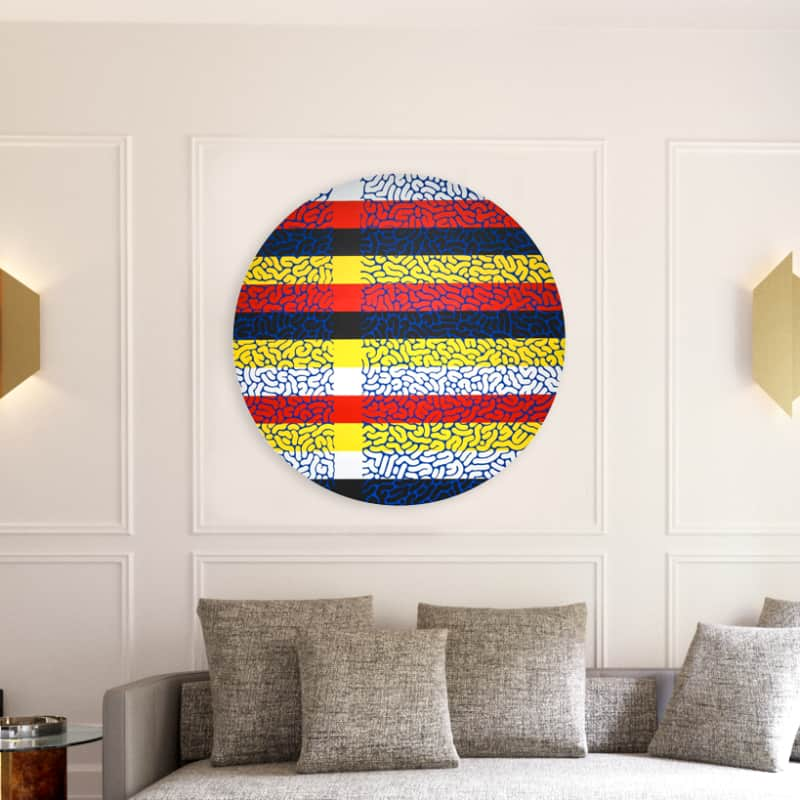 June 9, 2021
The vibrant artworks ensured to enhance and invigorate settings with simplicity.
The right work of art can transform a space. Whether you are looking to refresh a room in your home or need an artwork to add a pop of colour to a monochrome setting, we present 10 colourful canvases ideal for modern interiors. RETNA, SEND ME A LETTER, 2016 Exploring the semiotic relationship between the meaning of language and its visual form, RETNA creates vast paintings, each coded with their…

August 22, 2019
James Verbicky is known for creating complex, layered artworks that reflect the over-saturation of media in the modern world. We caught up with him to discuss his inspiration, influences, and what he'd do if he wasn't an artist.

Maddox Art Advisory
What was the best investment of 2018? According to the Wall Street Journal, it was fine art.
Investors who put their faith in Maddox Art Advisory saw an average return of 25.2% in 2018 – considerably more than those who chose the FTSE100.