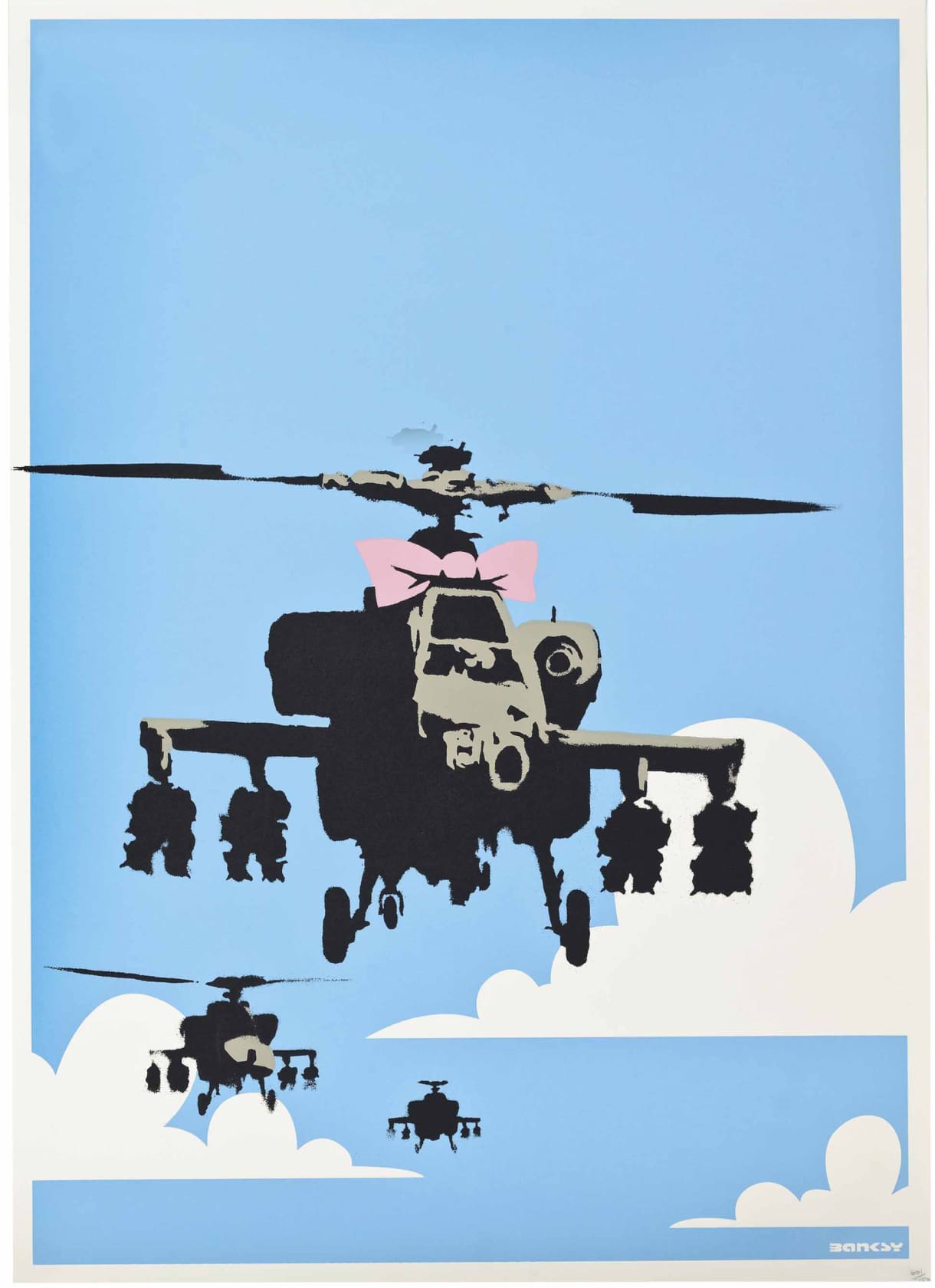 View more artworks by Banksy
About the work
Happy Choppers (Unsigned)

Happy Choppers can be seen as a humorous critique of contemporary Western society's contradictory relationship to warfare. It was released in 2003 as a total numbered edition of 750, from which 150 are signed and 600 unsigned, alongside 31 Artist Proofs.

The image shows three military helicopters flying across an idyllic baby blue sky, detailed with cartoonish clouds. One of the helicopters, all of which are rendered in a photorealistic style to enhance the reality of war, is wrapped in a pink ribbon. Banksy juxtaposes the violence of military vehicles with the innocence of the childish bow to highlight the double-standards permeating contemporary politics. The gift-wrapped chopper denotes the hypocritical Western rhetoric surrounding military conflict as a means to peace or democracy, whilst in many cases it is driven by mere opportunism and destroying the lives of others. Other famous artworks addressing this theme include Golf Sale and Bomb Hugger.
Other works by Banksy












Related artists