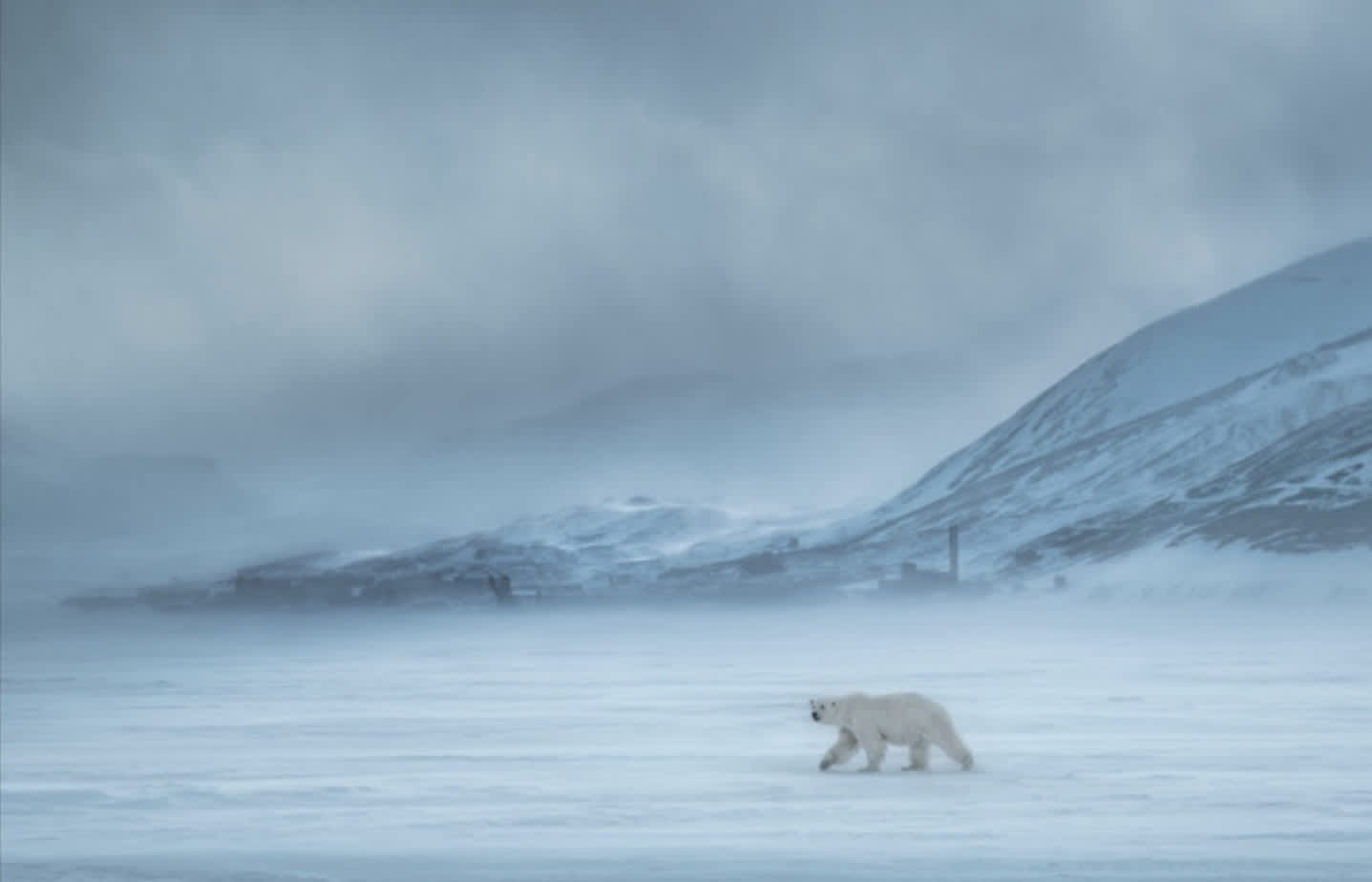 North of the Wall
2019
Edition of 12
Archival Pigment Print
132 x 183 cm
Edition of 12
180 x 259 cm
Edition of 12
View more artworks by David Yarrow
About the work
North of the Wall
David Yarrow:

"Pyramiden is a largely abandoned Russian mining town and one of the most northerly communities in the world with only six full-time inhabitants. It's a ghostly reminder of the former USSR from the block-style housing to the bust of Lenin, which gazes down onto Pyramiden's main square.

I have always wanted to photograph this creepy place, but I needed a palpable sense of the frozen north, along with a polar bear. In early spring 2019, I had my moment. The photograph has a detailed background with factory buildings, chimneys, carts and tracks and a disused mine shaft. The light was kind and the wind ferocious, making manual focus difficult, but autofocus on the bear was out of the question.

The photograph is bigger than I could have possibly wished for. We were lucky that the adult female bear came into town at the perfect time. This image captures the land of norse myths, so detached from our everyday experiences that it looks like a fairytale. I've now seen the North of the Wall in Game of Thrones".

Medium: Photography
Frame: Included
Certificate of Authenticity: Included

Other works by David Yarrow












Related artists