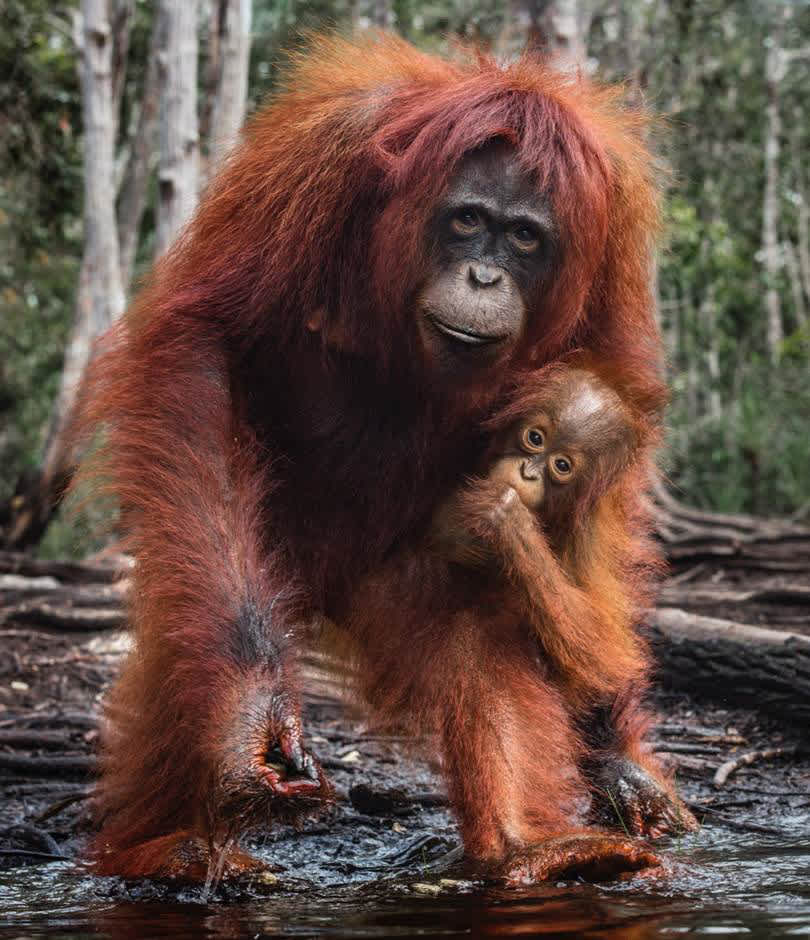 The House of Orange (Colour)
2018
Edition of 12
Archival pigment print
Standard: 147 x 132 cm
View more artworks by David Yarrow
About the work
The House of Orange (Colour)
David Yarrow:

"Capturing a memorable moment from a charred forest in Southern Borneo, this image raises awareness of the plight of the orangutan.
This mother and child were comfortable with our presence and much easier to work with than the big male. I used my 58mm lens and set the camera for as much detail as possible. The trick was to be in the water and to make myself look small and unthreatening, which is harder now than it once was.

I needed some protection because on the way up river we had noticed several crocodiles. Two motor boats formed a V shape and blocked off the water behind me and to either side. It was only later that our lead guide told me there had been a recent crocodile attack nearby. He didn't think he could tell me before, otherwise I wouldn't have got the shot. Good card players, the Indonesians!"

Medium: Photography
Frame: Included
Certificate of Authenticity: Included

Other works by David Yarrow












Related artists