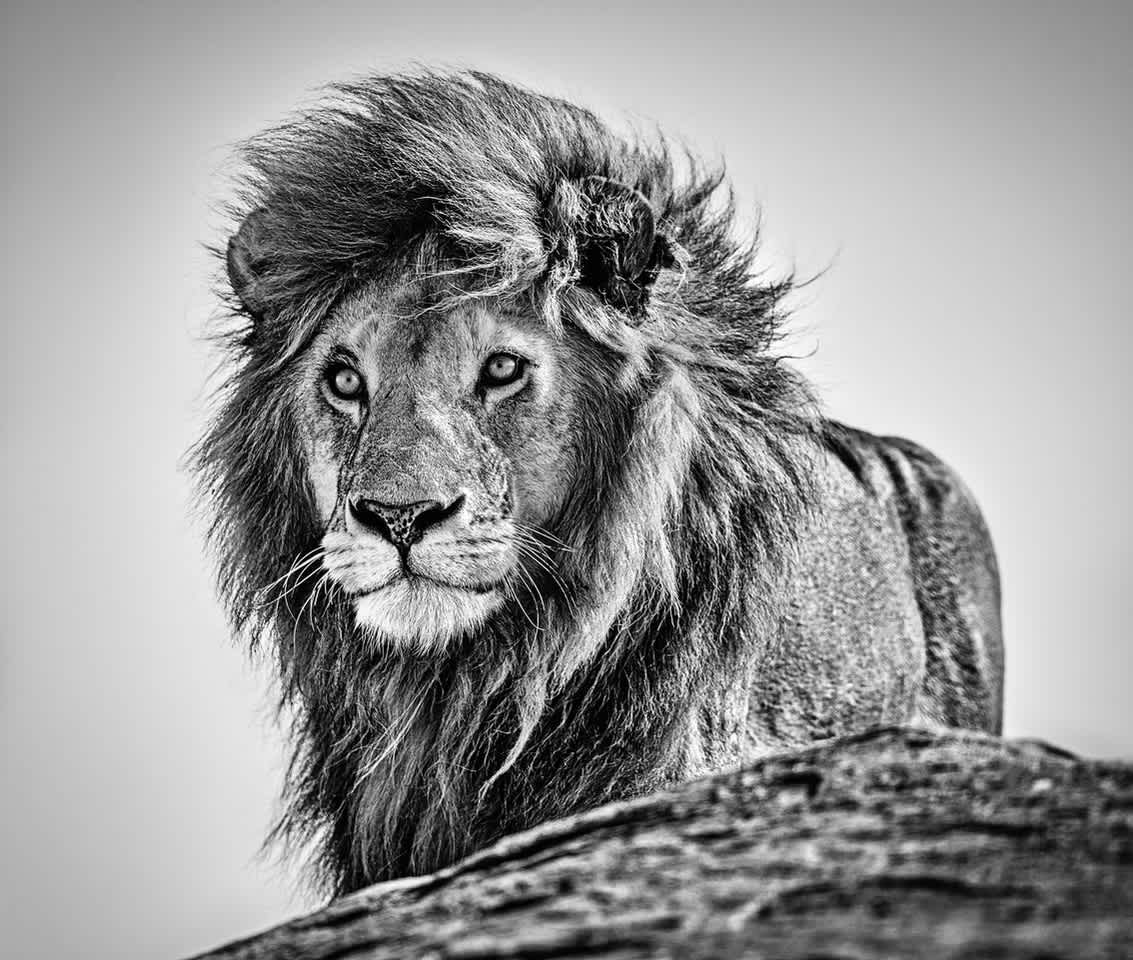 The Cure
2020
Edition of 12
Archival Pigment Print
132 x 150 cm
Edition of 12
180 x 206 cm
Edition of 12
View more artworks by David Yarrow
About the work
The Cure
David Yarrow:

"The Serengeti in Tanzania is known as the crown jewel of the East African game reserves, but this status comes at a price. During most summers, the serenity of these endless plains is consumed by traffic and tourists.

However, during the COVID-19 pandemic in 2020 we found virtually no one there, offering unprecedented opportunities to work in the vastness of the Eastern Serengeti with only a few humans and a huge number of lions.

We sat with a stunning, big male lion on the Utafiti kopjes one morning. With no other jeeps in sight, we could adapt to his movements quickly without being inconsiderate to others. At about 7.45 am he saw a potential prey and set off from the rocks above us with his eyes blazing with intent. When he was still higher than my camera, I took my shot.


Aside from the angle, the real bonus of this shot are his rockstar aesthetics. He would not look out of place headlining at Glastonbury with The Cure, which is also an apposite name for 2020".

Medium: Photography
Frame: Included
Certificate of Authenticity: Included

Other works by David Yarrow












Related artists