SEBASTIAN CHAUMETON - CONTEXT PLZ: NEW COLLECTION
6 - 20 May 2021
Westbourne Grove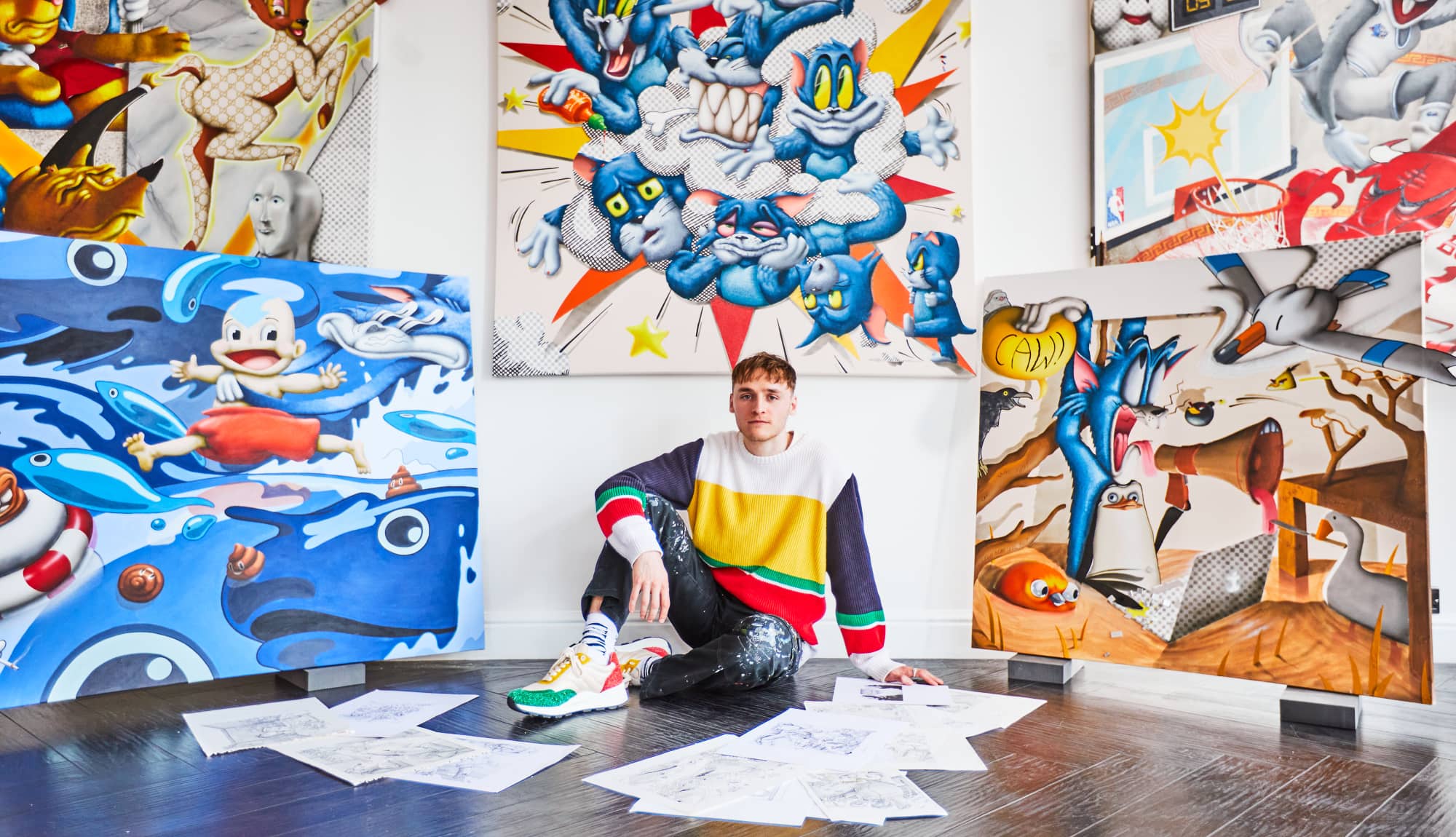 SEBASTIAN CHAUMETON
A contemporary reinterpretation of The Twelve Labours of Hercules, Sebastian Chaumeton's latest collection, Context Plz, explores the consequences of internet culture.
In a world where we are simultaneously bombarded with information but detached from each other, context is king. Playfully reimagining the Greek myths with recognisable cartoon characters and internet memes, the thirteen works see the hero - signified by the cat, Tom, of the popular cartoon.
Tom & Jerry - fighting modern day monsters. From exploring the effects of social media to challenging large technological corporations, Chaumeton reconceptualises the archetypal story of good versus evil, turning pre-conceptions on their head.
The artist's multi-media approach to the series aims to counteract the immediacy with which we process images online. By using found items like rubber bands and key board fragments, Chaumeton disrupts how the viewer processes and understands his art, compelling them to probe deeper and challenge their pre-conceived notions.
Interwoven with rich stratums of context, the body of work addresses ideas of perception and comprehension by provoking the viewer to reconsider their initial expectations and challenge their bias. With each artwork accompanied by a plaque explaining the layered meaning, Context Plz provides a humorous yet evocative look at the world we live in.
AVAILABLE WORKS