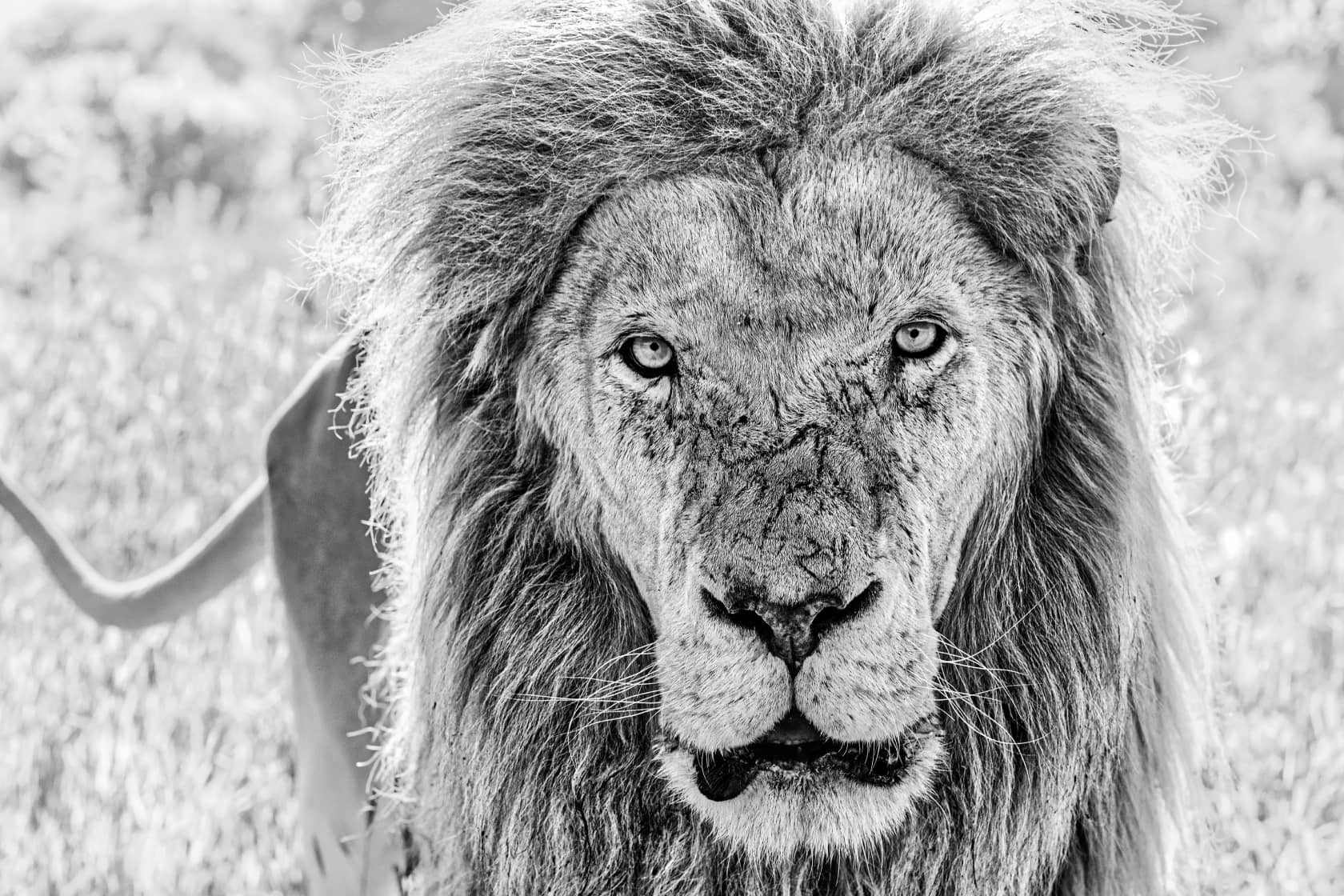 Scarface
2020
Edition of 12
Archival Pigment Print
132 x 180 cm
Edition of 12
180 x 252 cm
Edition of 12
View more artworks by David Yarrow
About the work
Scarface
David Yarrow:

"Gandalf is unquestionably the meanest, toughest wild lion I know in the world. There is a heavy-duty security fence between us with a section had a rectangular box cut at lion eye level, large enough for my camera to breathe, but too small for the lion's head. It was still a close encounter with a dangerous animal, and when he tried to get in my space a few times, it made my heart skip a beat.

The photograph was shot with 7.30am backlight without magnification and using material depth of field. I have tweaked my preferences over the years in all three of these variables, learning how to get it just right. Gandalf's whole face from the outer chin to inner eyes had to be pin sharp, for which maths played a pivotal role.

I think this image grabs and then holds the eye with the tail, the primal rawness and the scars.

If Al Pacino was Scarface, so is Gandalf".

Medium: Photography
Frame: Included
Certificate of Authenticity: Included

Other works by David Yarrow












Related artists