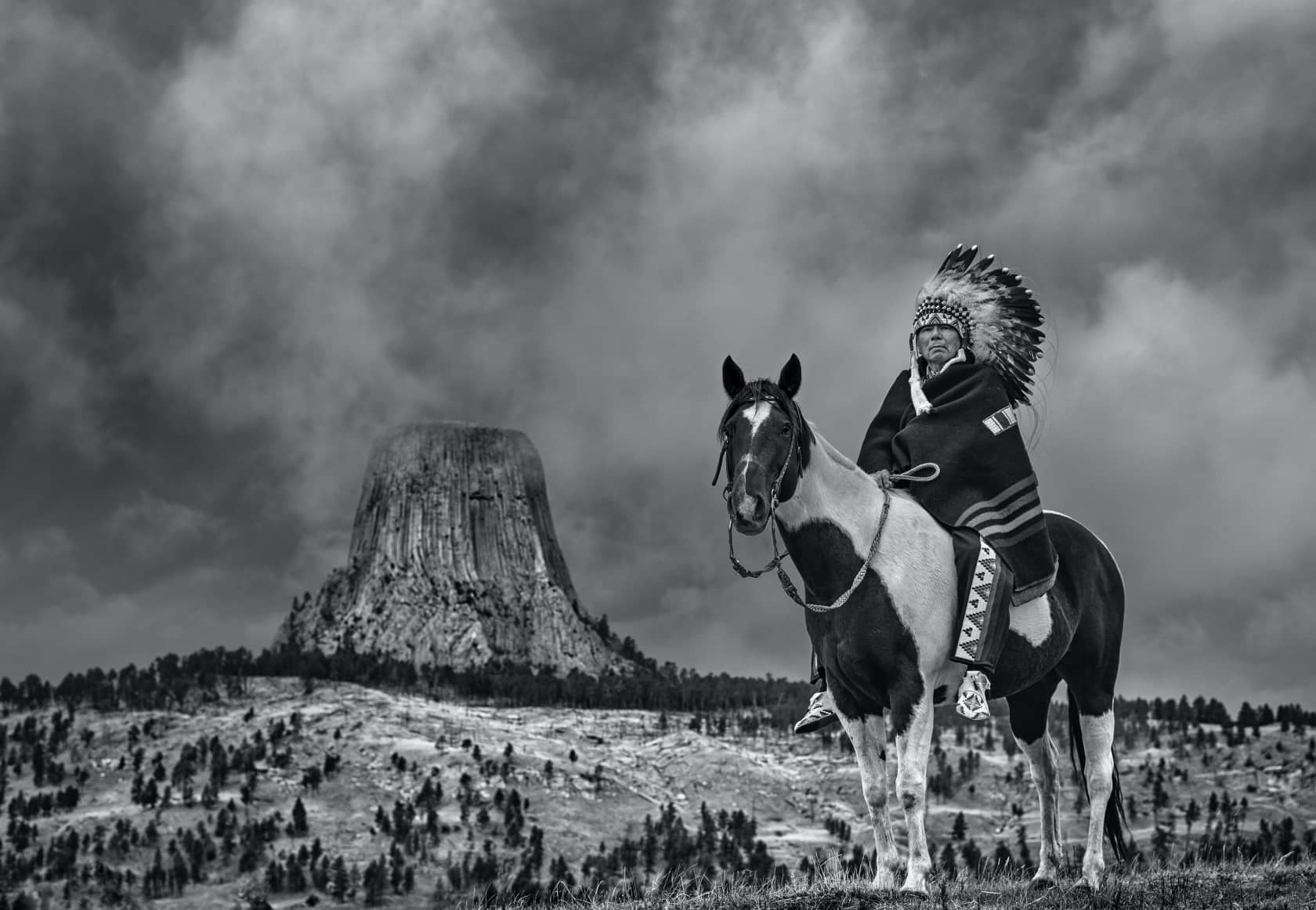 Chief
2020
Edition of 12
Archival Pigment Print
132 x 175 cm
Edition of 12
180 x 244 cm
Edition of 12
View more artworks by David Yarrow
About the work
Chief

David Yarrow:

"We photographed senior Native Americans against the backdrop of emblematic American vistas in a series to be released in the run up to the Presidential Election, which isn't a political statement from us. We did however, want to celebrate some of the tribal elders I have encountered, humbled by their pride, manners, grace and humility.




For this project we worked with Chief John Spotted Tail, the great-great-grandson of the fabled Lakota chief Spotted Tail in Northern Wyoming. He chose to wear his attire and the headpiece only the most senior Native American chiefs can wear. Their heritage is integral to their souls.




The ground in front of Devils Tower - where Spielberg shot Close Encounters of a Third Kind - is sacred land for Native Americans. Before our early morning shoot, John and his wife - Tamara Stands and Looks Back, spent some time there praying. At around 8.30 am, the clouds lifted above the iconic geographical landmark and shafts of light lit up our canvas. We had our moment. When I showed Chief John Spotted Tail this image, both of us shed a tear. It was one of the most privileged days I have ever had in the field".
Medium: Photography
Frame: Included
Certificate of Authenticity: Included
Other works by David Yarrow












Related artists