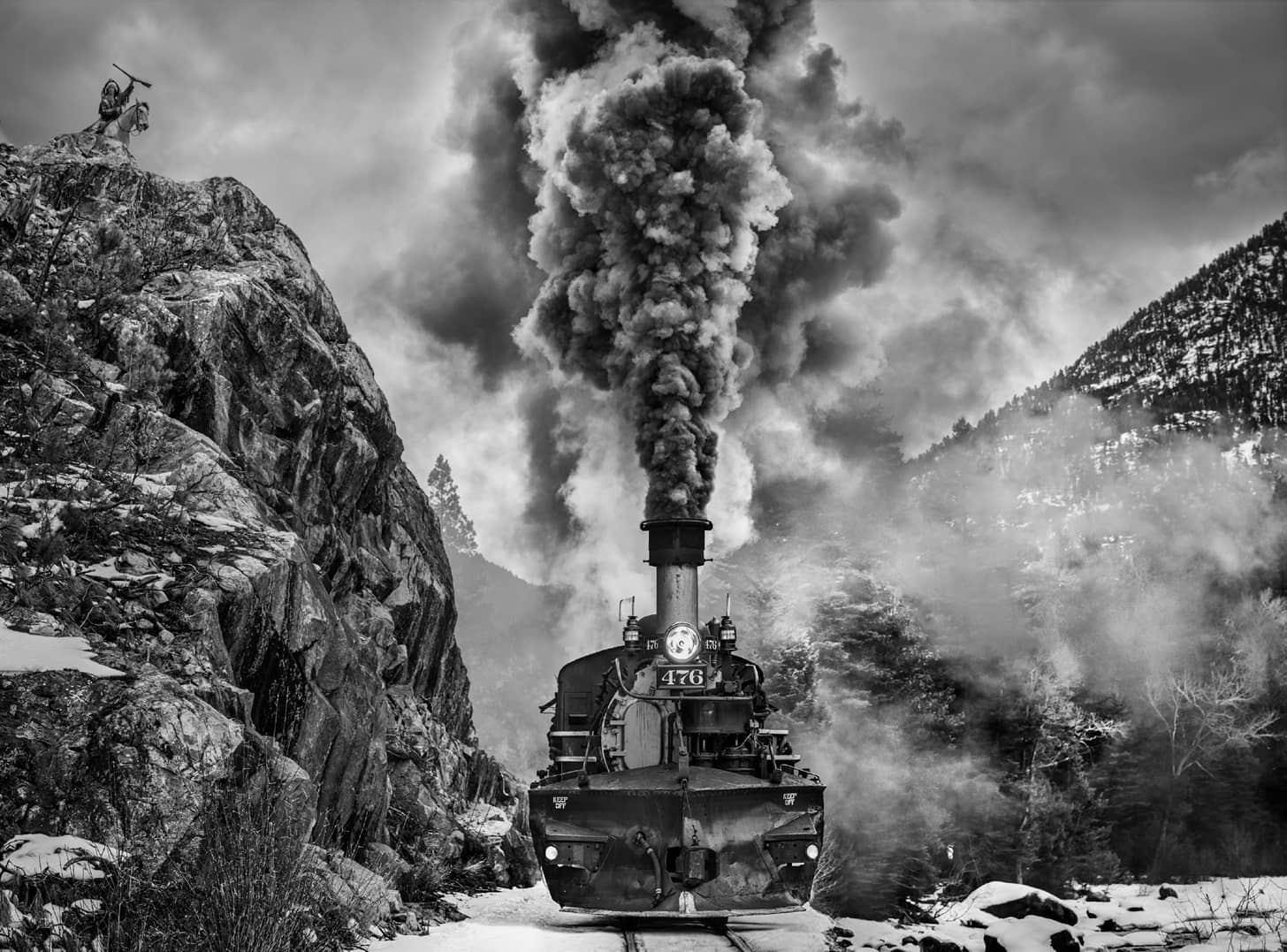 Vantage Point
2021
Edition of 12
Archival Pigment Print
132 x 165 cm
Edition of 12
180 x 231 cm
Edition of 12
View more artworks by David Yarrow
About the work
Vantage Point
David Yarrow: "In post Civil War America, some saw the railroad as a symbol of modernity and national progress. For others, however, the Transcontinental Railroad undermined the sovereignty of Native nations and threatened to destroy Indigenous communities and their cultures as the railroad expanded into territories inhabited solely by Native Americans.
As part of my photographic anthology on the wild west, it was always my intent to bring Native Americans and a railroad together into an image, but I had no wish to objectify either party. A photograph for instance of a hostile railroad attack by a party of Native Americans could be labelled as stereotyping or indeed being blind to the provocation of what was effectively an invasion by American settlers, prospectors and capitalists. We entered this project to tell stories, not make overtly political points.

After several scouting trips, I found an ideal location 10,000 feet above sea level on the track near Silverton, Colorado. The train owners told us that this section of the track had never been shot before and that sense of ground breaking always gives me a warm glow.

The high cliff face offered a sense of a vantage point and the opportunity for the camera to tell a more passive observation story (albeit with a little attitude).

The narrative seems entirely realistic as most of the time the natives would observe the Iron Horses from a safe distance with a mixture of fear; anger but also, I would imagine a hint of bewilderment.

The driver of the steam train did a fabulous job with the flume - it was a magical sight to see."
Other works by David Yarrow












Related artists