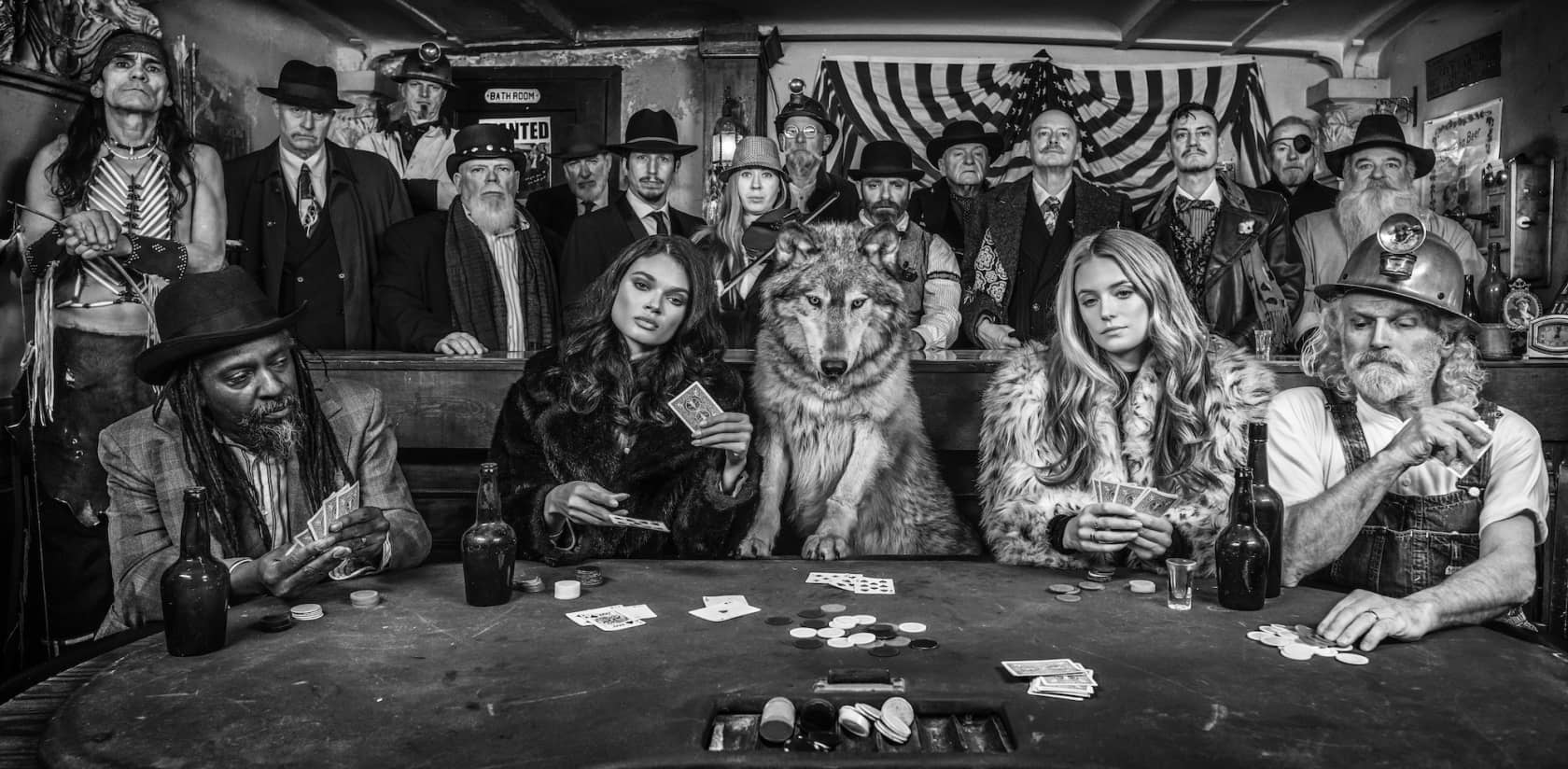 Dead Man's Hand
2020
Edition of 12
Archival Pigment Print
132 x 231 cm
Edition of 12
165 x 297 cm
Edition of 12
View more artworks by David Yarrow
About the work
Dead Man's Hand
David Yarrow: "In 1920 prohibition came into force in America and with it the advent of Speakeasy bars. In cities and town across America these establishments can still be visited, but precious few remain unchanged from the 1920s. Last week in the old copper mining town of Butte, Western Montana, our team found a real gem through a concealed door and then down two sets of stairs. It was dark, cold and dusty, but it was authentic.

In its hey day of copper production, Butte was home to 100,000 people and the town sat on what was then called "The richest hill in the world". Now just 30,000 folk remain and many of the buildings are totally abandoned. This particular "Speakeasy" must have been very busy at the weekend 100 years ago. My imagination ran wild as to what may have gone on - if only those walls could have talked.

The space was about as good as it gets for a staged shot and given that the poker table was still there, I did not have to reach too far in my creative processing. The models, Daniella Braga and Kate Bock, did a brilliant job playing their roles as they always do. But so also did the wolf and indeed the whole cast. As for the game itself, the wolf had to be holding aces and eights - Dead Man's hand. That was a no brainer from the start.

I want to thank the whole community for their support during the filming. It was a true collaboration and they made us all feel very much at home - not easy as Butte is one of the most quirky places I have ever been too. Quirky, but also quite fabulous."
Other works by David Yarrow












Related artists