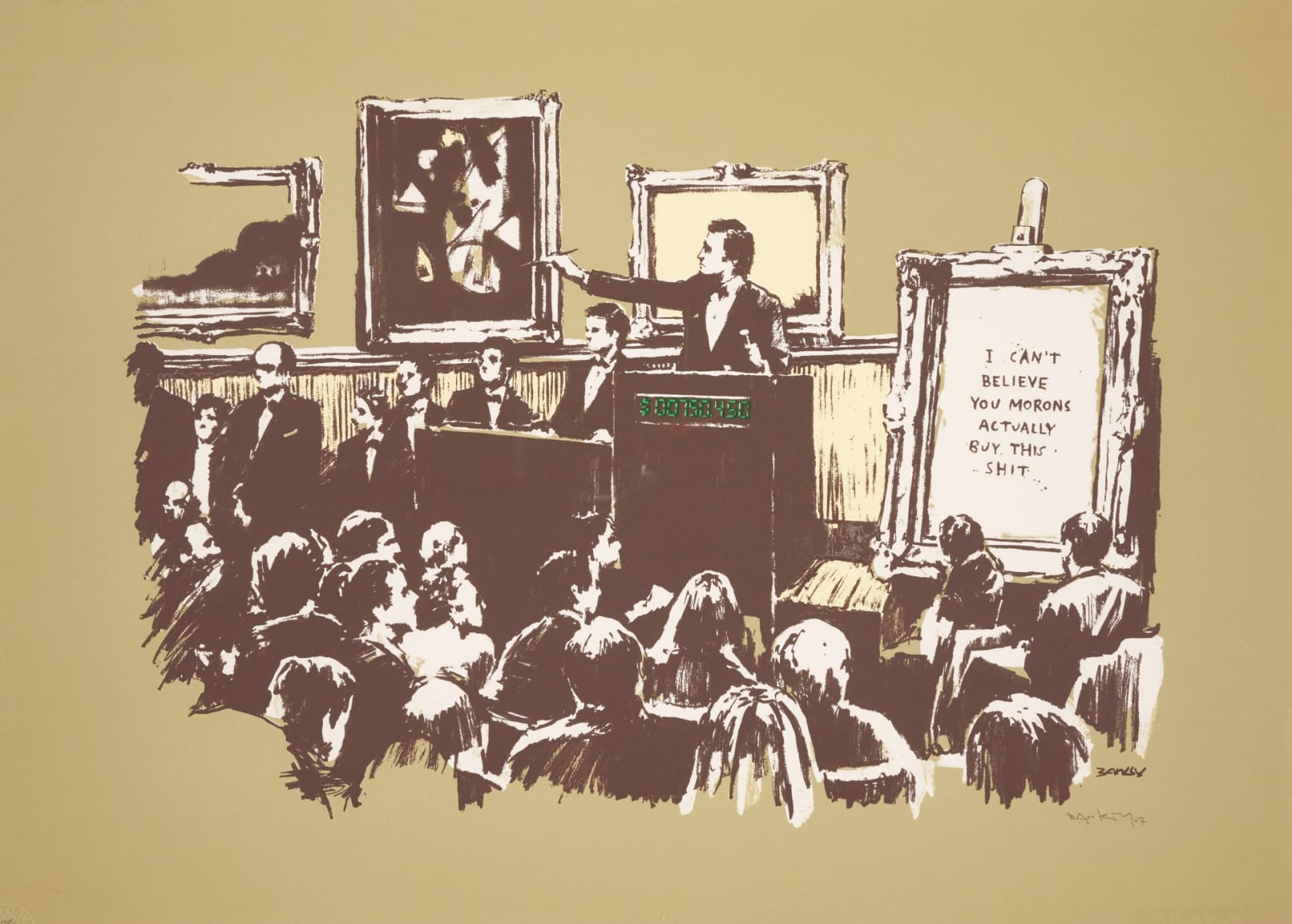 View more artworks by Banksy
About the work
Morons (Sepia) Signed

Morons is one of the best-known images by Banksy, capturing both the anonymous graffiti artist's sardonic humour and notoriously controversial relationship with the art market. It was released as an unsigned edition of 100 as a part of Banksy's Barely Legal exhibition with 6 signed printer's proofs, and then printed in an additional 500 unsigned and 150 signed editions in pure black and white, as well as 300 signed on a sepia background. 30 rare prints in grey shades were also released exclusively for the VIP Edition.

Morons is one of six highly desirable prints from the Barely Legal set, which also includes Grannies, Applause, Sale Ends, Festival and Trolleys. Rendered in Banksy's stencil style, the work shows a scene from an auction room filled with people in suits bidding for several artworks, one of which is a framed canvas that reads: "I can't believe you morons actually buy this shit". The image was inspired by the historic auction of Van Gogh's Sunflowers in 1987 at Christie's, which set a record hammer price of £22,500,000 and marked the start of the growing 'art market bubble' and the 'mega lot' auction era. While being a part of the art scene, Banksy is also well-known as a relentless critic of the art market, consistently creating works that mock its commercial and speculative nature.
Other works by Banksy












Related artists