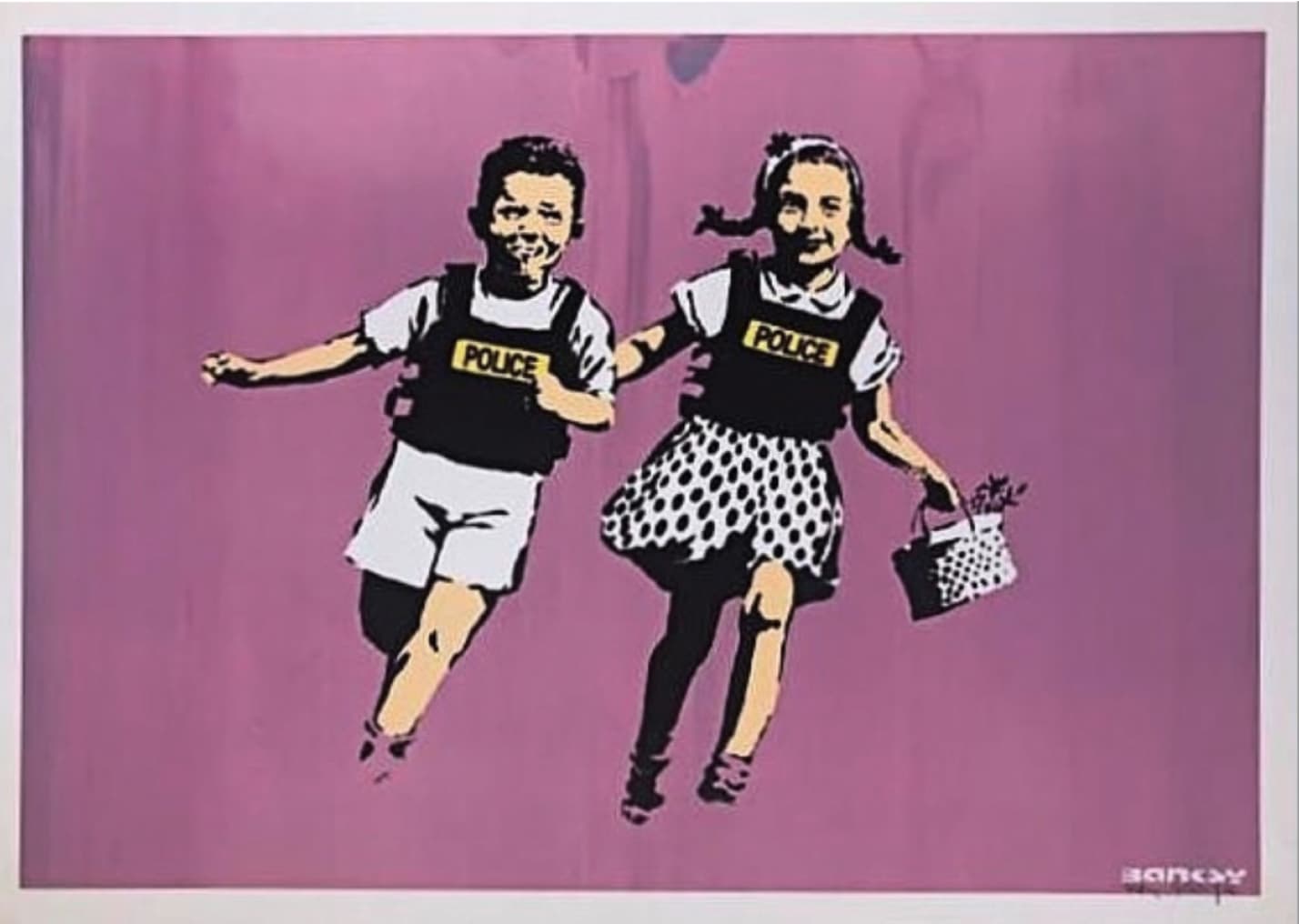 View more artworks by Banksy
About the work
Jack and Jill (Signed)

Jack & Jill, also known as Police Kids was released in 2004 in colour as an edition of 350 signed and 350 unsigned screen prints with blue background. Additionally, there are 22 signed Artist's Proofs with pink background.

The image depicts two small children, a boy in a t-shirt and a girl in a dress with pigtails, holding hands and running skipping idyllically. As a sharp element of contrast to this bucolic and light-hearted ambiance, both children are wearing heavy, bulletproof vests. The colourful background enhances the juxtaposition of a childlike innocence to the militant connotations of these bulky, protective garments. As with most Banksy works, the symbolism in this piece is open to interpretation; the police force is a recurrent target of the street artist's critique, and therefore the work may be commenting upon the highly policed and surveilled nature of public spaces. The work may also be a commentary on paranoia on a larger social scale, as a result of mass media and omnipresent surveillance technology.
Medium: Print
Certificate of Authenticity: Included
Other works by Banksy












Related artists