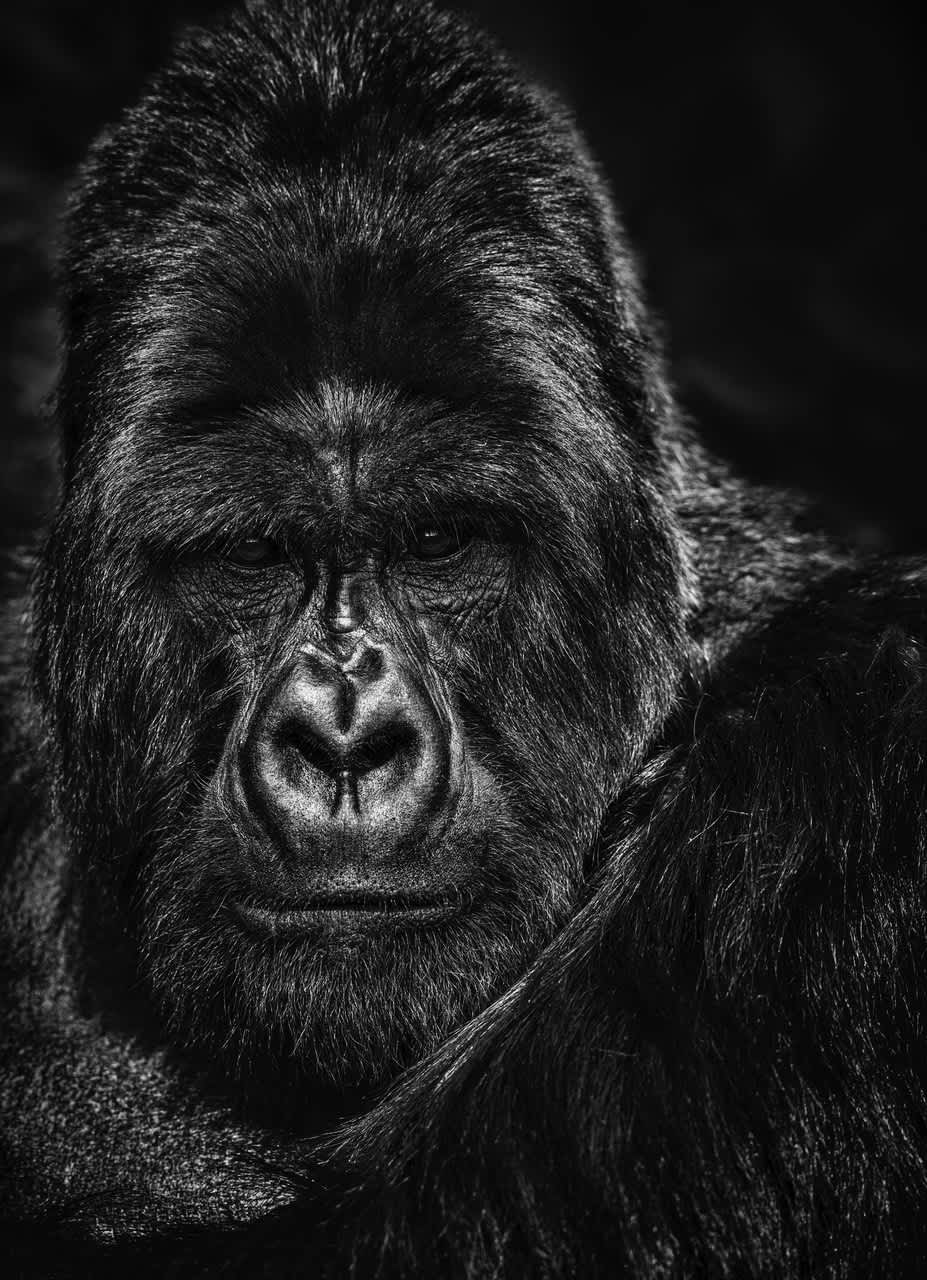 The Thinker
2020
Edition of 12
Archival Pigment Print
168 x 132 cm
Edition of 12
234 x 180 cm
Edition of 12
View more artworks by David Yarrow
About the work
The Thinker
David Yarrow:

"Bunyenyeri is the biggest of the three silverbacks in the Umubano group in Volcanoes National Park, Rwanda. He was very relaxed in my company, and so I knew I had the opportunity for this shot.

A crucial part of photography in the jungle is the depth of field, as the light can often be suboptimal. On this occasion, I could compromise shutter speed and treat myself to some depth in the focus. The bigger issue was the size of the gorilla's head, since shooting landscape format risks either losing the top of the head or having too much negative space above both shoulders. It's quite rare for me to do portraits and I remember being a bit panicky at this moment, thinking I may as well forget to hold a camera at 90 degrees if I'm going to take the shot.

With the resulting image, the bigger the print, the bigger the impact. When I think of silverbacks, I think of their sovereignty, their power and their wisdom. Appearing as lost in thought as Bunyenyeri does in this portrait, I bet their internal narratives could put us all to shame. He has seen a great deal in his 21 years".

Medium: Photography
Frame: Included
Certificate of Authenticity: Included

Other works by David Yarrow












Related artists