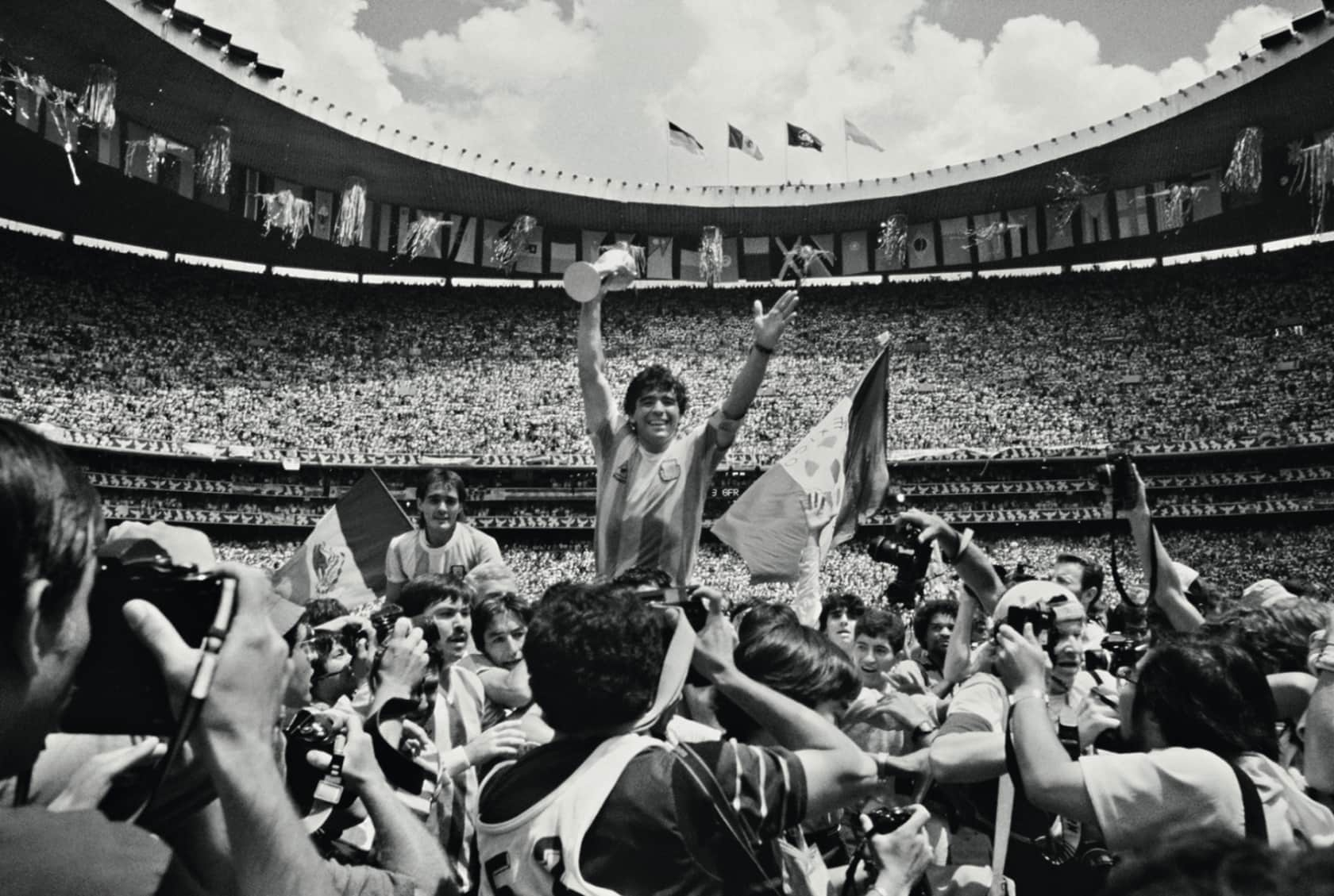 View more artworks by David Yarrow
About the work
Maradona
David Yarrow: "We recently showed this well known photograph at an event in Los Angeles and it received considerable interest and therefore we have decided to release the print as a one sized limited edition. The timing is appropriate too, as the documentary film - Diego Maradona - directed by Asif Kapadia has recently been released to international acclaim.

The photograph was taken on film way back in 1986, so the quality is not quite what can be achieved today. Nevertheless, it captures an historic moment in time and Diego Maradona will always be an iconic figure in the history of the beautiful game.

I still remember the day as if it were yesterday and I was so fortunate to have my moment in the complete chaos after the trophy presentation when 5,000 Argentinian fans ran widely amongst the players and the press corp. Maradona, riding high on Argentinian shoulders, looked straight at me - arms aloft with the trophy in his right hand. Little did I know, then as a 20 year old, that I had a photograph that would stand the test of time."
Other works by David Yarrow












Related artists