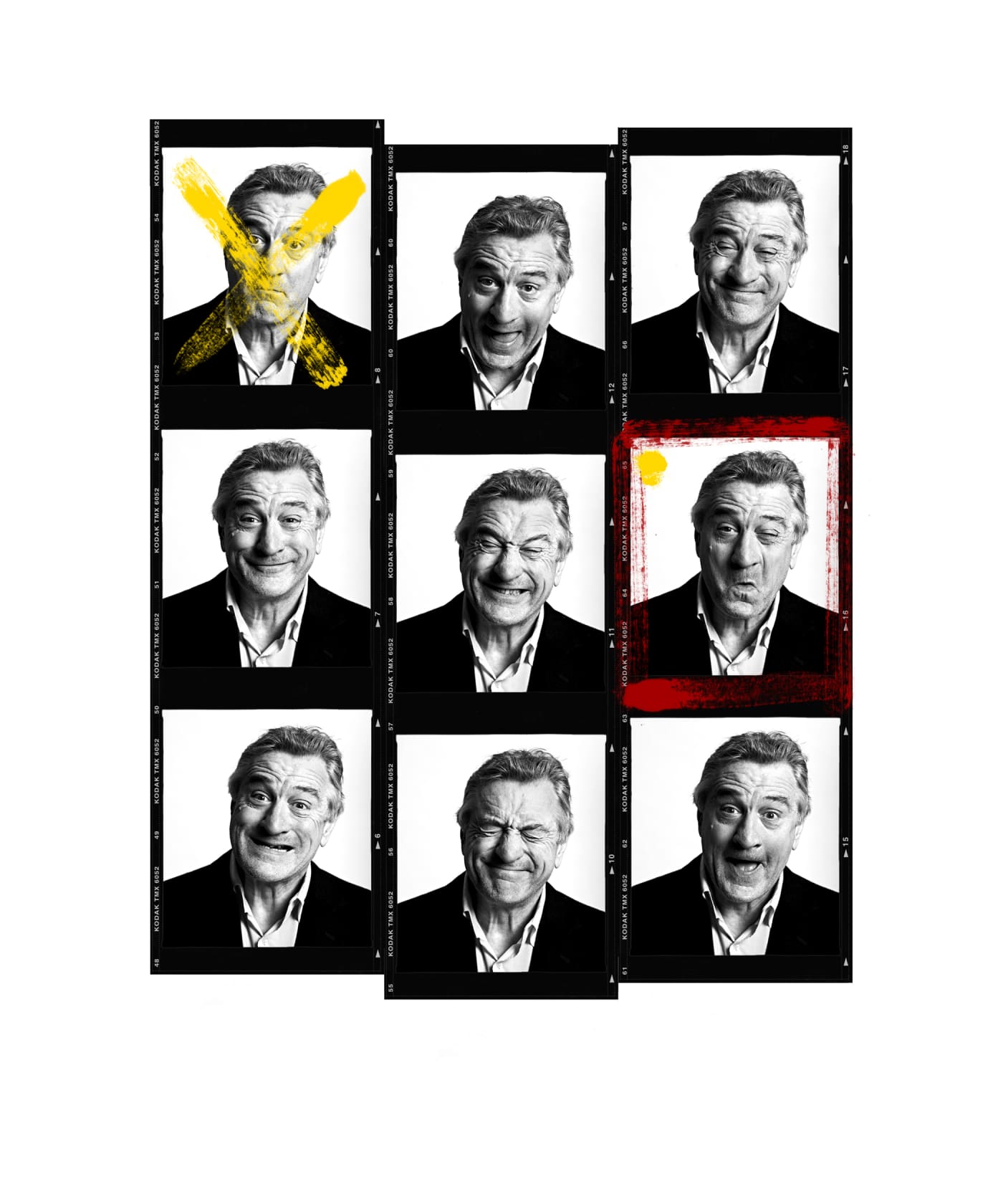 Robert De Niro Contact Sheet
2015
Edition of 25
Fine Art Giclée Archival Print
127 x 96 cm
View more artworks by Andy Gotts
About the work
Robert De Niro Contact Sheet
Andy Gotts:

"I shot Robert, or Bob to his friends, at the Dorchester Hotel, London.

I took a few shots, and then we started talking about celebrity impressions. I said to him "Do you get miffed when you people hear people do the same old impression of you: 'you talkin' to me', that kind of thing?" He said "I don't mind it. But have you seen Al Pacino do an impression of me?"

And then all of a sudden he started doing this really overly articulated version of himself. He was doing an impression of Pacino doing an impression of him. He did it for a few seconds, and I knew we were on to something. I hit the shutter and we got these shots. That is the shot that really sums him up. That's the side of Bob I wanted".
Other works by Andy Gotts