Biography
"I am dead serious about being nonsensical... I like the idea of a word becoming a picture, almost leaving its body, then coming back and becoming a word again".
Born in 1937 in Nebraska, Ed Ruscha was raised in Oklahoma City and moved to Los Angeles to study graphic design in 1956. After graduating he worked for advertising agencies, where he honed the skills of design, scale, abstraction and viewpoint which were integral to his art in later life.

Ruscha first came to prominence in the late 1950s, initially making small collages similar to those of Jasper Johns and Robert Rauschenberg. He then began to refine these works by isolating and recombining words and images in increasingly subtle and unique ways.
Ed Ruscha is widely regarded as one of the most important conceptual artists in the world. He has worked in the media of painting, printmaking, drawing, photography and film.
His experimentation of blending imagery with conceptual art tropes has paved the way for word art to enter the public consciousness. In his iconic word paintings of the 1960s Ruscha explored the fluidity of language: block letters and bright colours encourage the viewer to verbalise the visual, and the meaning of the words are skewed by opposing concepts and abstract phrases.

He has created more than a dozen artists' books which have been highly influential within the conceptual art movement worldwide. The first, 'Twenty-Six Gasoline Stations' (1963), consists of a series of photographs taken by the artist on the Route 66 from Los Angeles to Oklahoma City, leading themes of structure, serial imagery and the mundane.
News

August 10, 2021
From the humorous prints of David Shrigley to the quirky canvases of Mel Bochner, we look at the artists incorporating text into their artwork.
Artists have been incorporating text into their work since the emergence of Cubism in the 1910s. It wasn't until art became increasingly ephemeral over the course of the twentieth century, however, that language became paramount to avant-garde art, spearheading movements such as pop art, feminist art and conceptual art. Now holding a firm place within visual culture, creatives are using tex…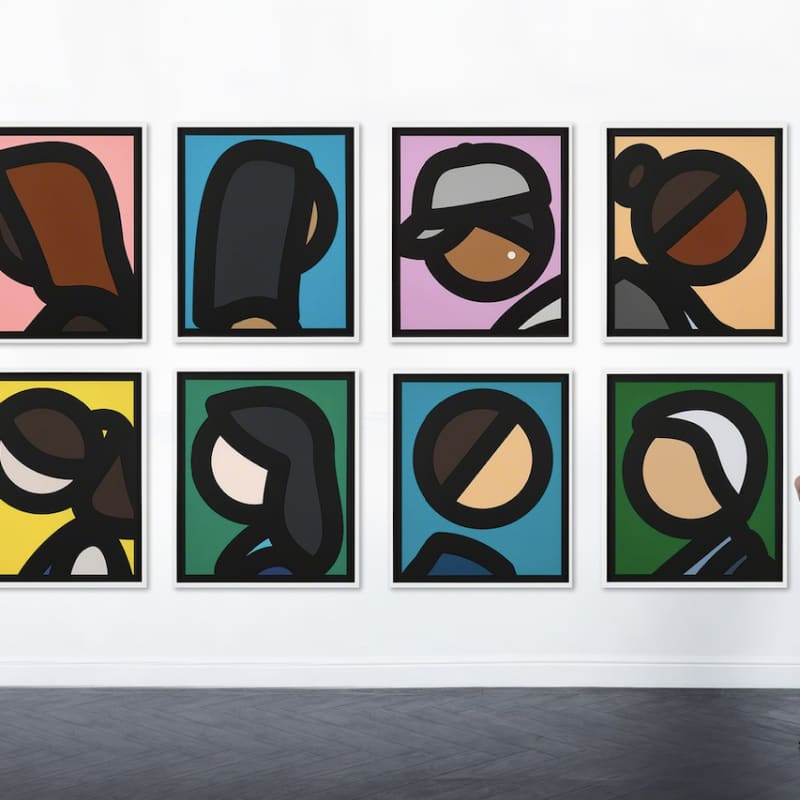 August 4, 2021
From KAWS to Julian Opie, we look at the contemporary fine artists taking inspiration from the vibrant flat colours and bold lines of graphic design.
There is an incoherent interconnectedness between fine art and graphic design. Although art is built upon principles of freedom of expression and graphic design is often commissioned, both practices utilise visual experience, using colour and form to stir emotions and reaction. From Georges Braque's Fauvist arrangements to Barbara Kruger's text-based masterpieces, fine art and graphic …

July 16, 2020
5 Reasons to Invest in Ed Ruscha
"I am dead serious about being nonsensical... I like the idea of a word becoming a picture, almost leaving its body, then coming back and becoming a word again." Sponge Puddle, 2015, Lithograph in colours, 61 x 61 cm Cool Credentials For the actor Stephen Dorff, Ed Ruscha is the "epitome of cool". For the writer JG Ballard, The Nebraska born 82-year-old "has the coolest gaze in American art". T…