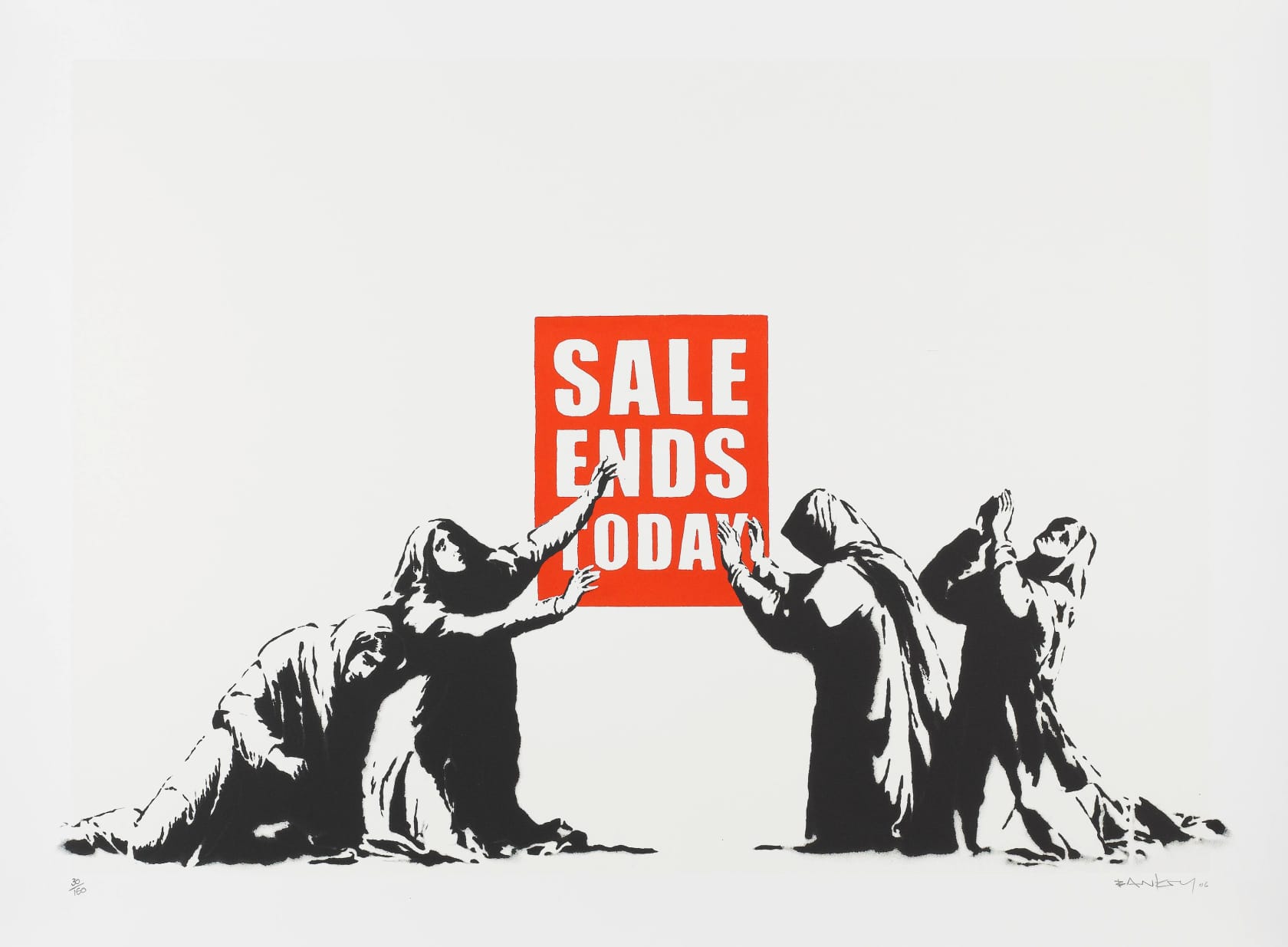 View more artworks by Banksy
About the work
Sale Ends V2 (Signed)

Sale Ends was first shown as a part of Banksy's exhibition Barely Legal in Los Angeles, California in 2006, only to be released as a screen print edition of 150 signed and 100 unsigned works. Although they are numbered out of 500, only 100 were printed and 6 were signed printer's proofs. The 2017 release of Sale Ends (Version 2) are 500 signed prints. The image shows a group of kneeling women in cloaks, seemingly engaged in prayer or worship, gathered around a bright red sign reading 'Sale Ends Today'. The figures evoke the lamenting women typically seen in Renaissance paintings of the crucifixion, with their flowing garments depicted on this print in a detailed, photorealistic style to heighten this connection.

Sale Ends is a prime example of Banksy's explicit criticism of consumer culture, with the street artist using religious imagery to display its grotesquely glorified status and powerful hold on contemporary society and consciousness. Together with the limited-edition prints Morons, Grannies, Festival, Trolleys and Applause, this series is part of the unique Barely Legal print set.
Medium: Print
Certificate of Authenticity: Included

Other works by Banksy












Related artists