RUSSELL YOUNG: THE GLAMOUR GAME
December 20th 2022 to February 7th 2023
Gstaad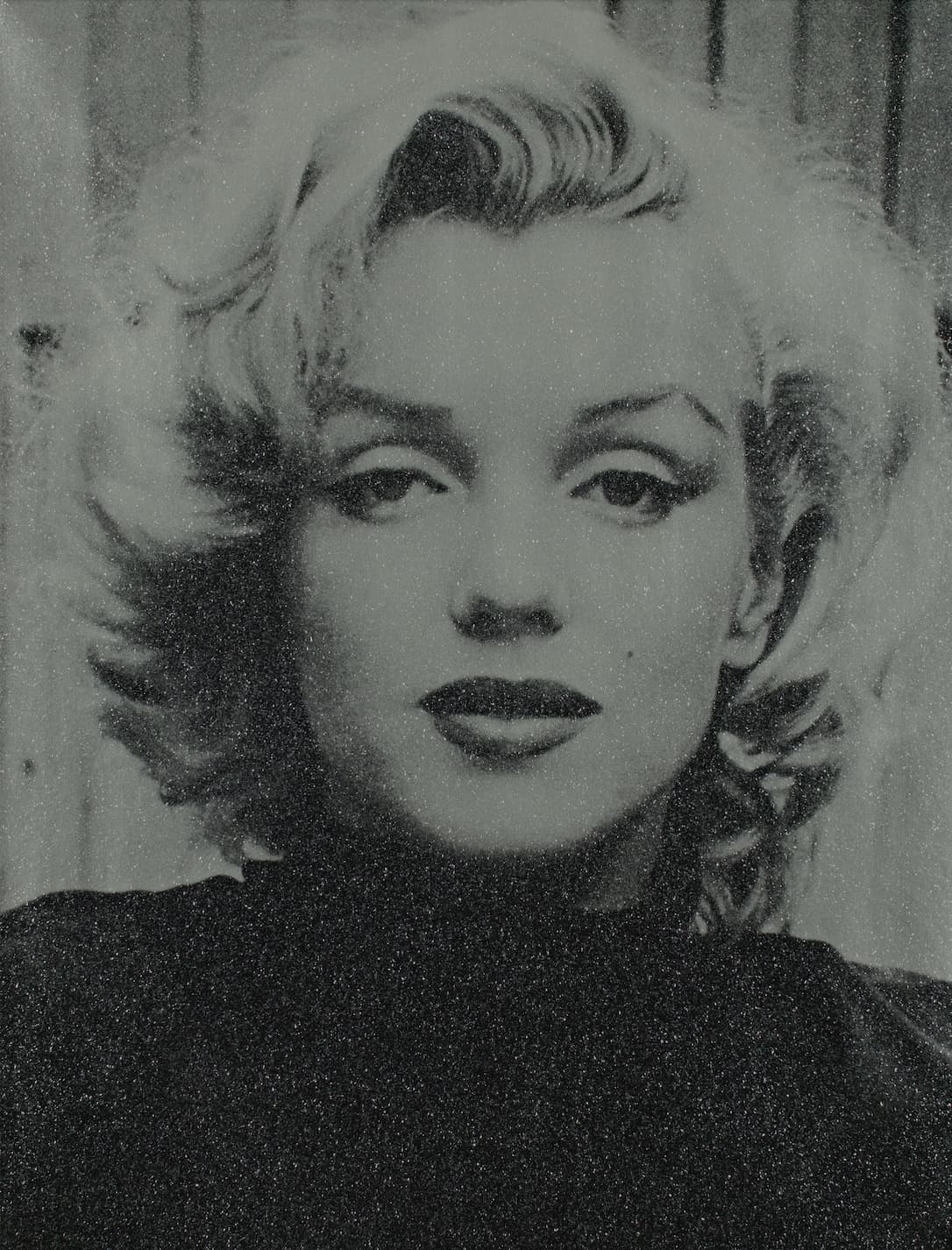 Maddox Gallery are delighted to present The Glamour Game, a solo show by Russell Young at Maddox Gallery Gstaad.
'L.A. was the flame and I was the moth,' says
Russell Young
– and right there is the narrative arc of
The Glamour Game
, with all of its seduction, desire, beauty and danger.
To stand before the works in
The Glamour Game
is to look deep into the heart of popular culture's foundation myth. Here are the religious icons of our era, recent enough to belong to us, distant enough to be giants untainted by our ephemeral Instagram civilisation.
That's where the collection draws such potency: his artworks are parables, seducing us with their siren-like beauty while daring us to look beneath the surface. Grace Kelly's Hollywood, Kate Moss's Cool Britannia, Gen-Z's rebooted Marilyn and Elvis – they all go into Young's pop-art cocktail shaker to be both celebrated and deconstructed, refracted through a colour palette with the electric energy of punk and new wave.
And what colours they are. Kate Moss is rendered in
Love Blue, Hunter Green
and
Melrose Pink
. They might be named after the South London streets where the supermodel grew up, but these are rare pigments. The artist scours the world for them, from the vaults of Florence to the Egyptian desert and the mountains of California. The colours are electrified by diamond dust applied by Young's master printer in New York.
What's the result? Artworks that are as rich in symbolism as a
Roy Lichtenstein
and Richard Hamilton. The diamond dust glints with the seductive sparkle of the fame that enshrouded his subjects. The monochromatic mediums hint at layers hidden from our gaze. They present as dazzling artefacts from a golden age just beyond our grasp. Young is the diarist of our times, chronicling this point in our history where the American Dream – where anyone could become anything – is dissolving into a more uncertain future. These gorgeous capsules of aesthetic perfection reach out to us from across the recent past, urging us to honour our aspirations while reminding us that in the glamour game, dreams come with an edge.
WORKS ON VIEW