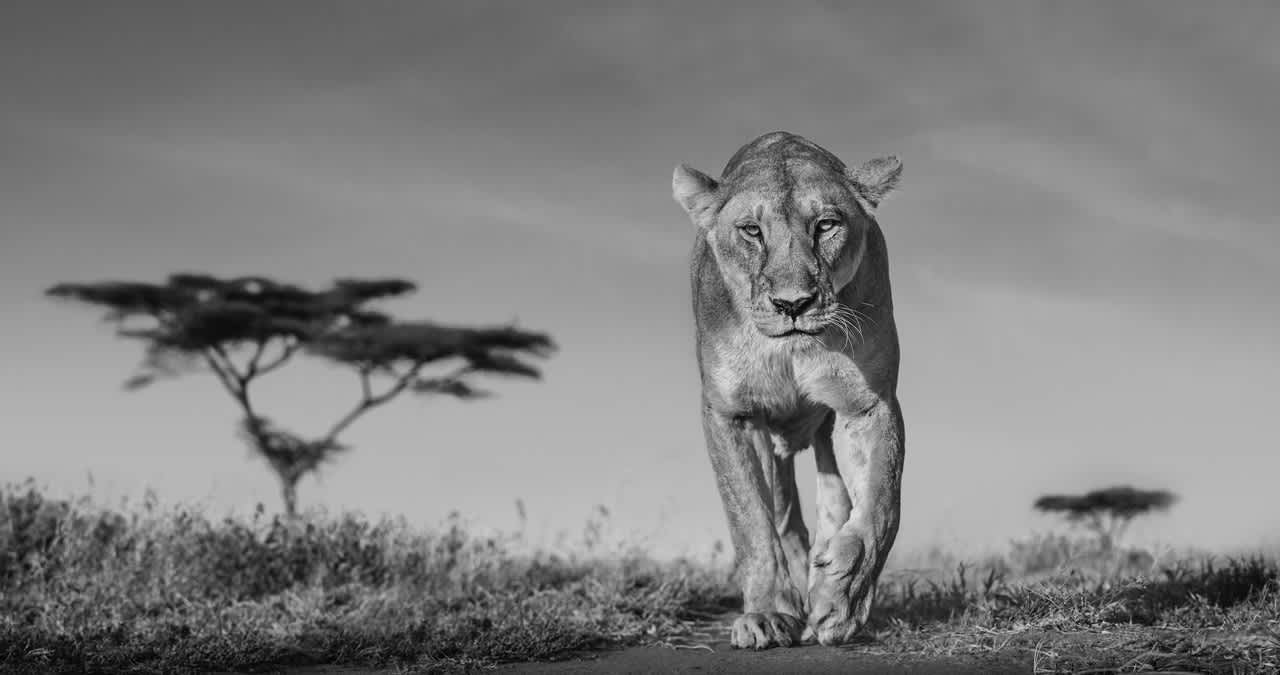 Acacia
2020
Edition of 12
Archival Pigment Print
132 x 216 cm
Edition of 12
175 x 300 cm
Edition of 12
View more artworks by David Yarrow
About the work
Acacia

David Yarrow:




"Working with remote control cameras and lions in the Serengeti is a low percentage gig. This image is the first time it paid off in these endless plains during my entire career - but it is nice to start with a bang.

There are usually three problems. Firstly; the lion or lioness has to be on the move so that a path can be anticipated, otherwise why would one camera position be better than another? The chances of simply placing a camera down and hoping to get lucky are worse than Scotland winning The World Cup. Secondly; there may be no spot that works on the harsh terrain, where high grass or muddled background are two common foes. The third problem is that the lion can sometimes leave with the camera, and finding it is a huge task!

Taken in August 2020, this photograph validates continuing the process of trial and error, and serves as a reward for never quitting on an idea. Build it and they will come".
Medium: Photography
Frame: Included
Certificate of Authenticity: Included

Other works by David Yarrow












Related artists