Biography
"We judge and make a truth that excludes other truths. Art plays a formative part in this manufacture of truth".
German artist Gerhard Richter is a pre-eminent post-war visual artist, famous for his abstract as well as photorealistic paintings, in addition to his photographs and glass sculptures. He is acknowledged by many as the best living painter today. His iconic technique involves modifying original photographs by blurring certain objects or features and applying painterly brushstrokes as a revolutionary gesture that brings out the tension between different media. His works explore themes such as memory, authorship and the passing of time.
Gerhard Richter was born in 1932 in Dresden. His childhood was heavily impacted by the Nazi and Communist regimes in Germany, which remained an important theme throughout his later artworks. He attended the Kunstakademie in Dresden in the early 1950s studying Socialist Realist painting and soon Richter was exposed to more avant-garde art forms, becoming part of a network of emerging German artists including Sigmar Polke and Georg Baselitz at the prestigious Kunstakademie in Düsseldorf.
In 1960, he created his famous Photo-paintings, modifying original photographs of landscapes and still lifes with various blurring techniques and painterly brushstrokes, earning him considerable critical success and recognition by the art establishment. These works were exhibited in Richter's first solo exhibition, hosted by the Möbelhaus Berges, Düsseldorf, in 1963. During this time, the artist also produced his notable Colour Chart paintings.
During the 1970s, Richter entered his 'Constructive phase', a style of art which he still creates today. The phase is marked by alternating between naturalistic forms and abstract painting, infusing the canvas with gestural brushstrokes, as seen in his Vermalung (grau) (1972). By layering different media, Richter pushes the traditional boundaries of painting and photography, reinterpreting notions of artistic authenticity and authorship. In 1972, Richter was chosen to represent Germany at the prestigious Venice Biennale, as well as being invited to participate in Documenta 5 in Kassel. He gained international recognition in 1973 with an exhibition at the Reinhard Onnasch Gallery in New York. His first retrospective at the Kunsthalle Bremen in 1976 was swiftly followed by Richter's major touring exhibition in 1978 at the Stedelijk Van Abbemuseum, Eindhoven, entitled Abstract Paintings, which then travelled to London's Whitechapel Art Gallery.
Richter continues working prolifically across photo realistic and abstract painting, drawing and glass. He had numerous institutional exhibitions in the United States such as in the Museum of Modern Art in San Francisco in 1989 and a retrospective at the MOMA in New York in 2002. Richter produced several important large-scale glass sculptures, such as 6 Standing Glass Panels (2002/2011).
Other solo presentations include the National Portrait Gallery in London in 2009 and The Tate Modern in 2011. A series of his drawings were exhibited at the Drawing Centre in New York in 2010. Richter also exhibited at the Centre Pompidou in Paris in 2012 and the Queensland Gallery of Modern Art in Brisbane, Australia in 2018. In 2020, he created three 30-foot-stall stained-glass windows for the Tholey Abbey in Germany, calling it his last major work before returning to sketches and drawings. His works on paper between 1999 and 2021 will be the subject of a retrospective at Hayward Gallery in London in 2021.
Richter lives and works in Cologne.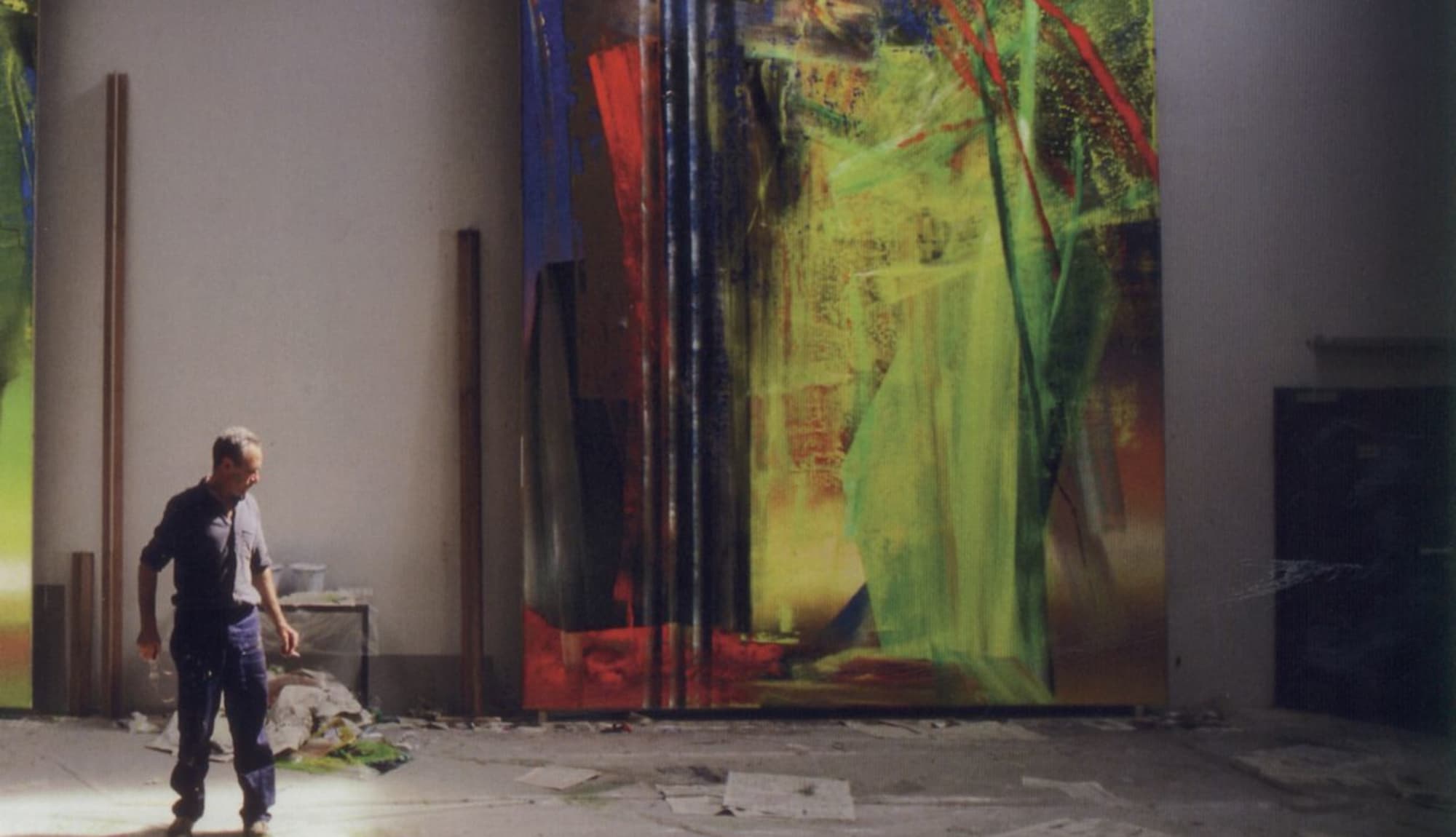 Works

News

July 23, 2020
Maeve Doyle, is an internationally renowned art critic and Artistic Director of Maddox Gallery. She is BBC radio's art correspondent and the host of 'A Private View with Maeve Doyle' on Soho Radio's Culture channel. Maeve studied in Vancouver, Canada and was the owner of London Gallery, Doyle Devere. She was also at the helm of Mayfair's infamous Bankrobber Gallery which was responsible for the s…