Biography
"I like to think that when you leave the room, the art leaves the room. Art is about your own possibilities as a human being. It's about your own excitement, your own potential, and what you can become. It affirms your existence".
One of the most renowned living artists, Jeff Koons is best known for his bold pop artworks and kitschy aesthetic that reflects on contemporary culture's obsessions with celebrities, mainstream media and sex. His playful pieces draw attention to seemingly banal images that reincarnate throughout culture. Prolific across different media, he is most famous for his oversized readymade sculptures shaped like children's toys, inflatables and luxury commodities, employing bright neon colours and sleek, glistening surfaces that add a visceral dimension to his trademark aesthetic and highlight the relationship between media and reality, commodification and desire.
Jeff Koons was born in 1955 in Pennsylvania. He pursued a degree at the School of the Art Institute of Chicago, where he encountered painter Ed Paschke, who proved to be a crucial influence on his early style. In 1977, Koons settled in New York where he worked for the Museum of Modern Art briefly before becoming a broker on Wall Street. The world of finance served as a significant inspiration for his interest in mass consumerism as the bedrock of the American Dream. He produced the Inflatables series in the late 70s, casting a balloon animal in highly polished stainless steel, achieving a mirror-like effect. The banality and kitsch aesthetic of these objects reflect the artist's tongue-in-cheek humour and concern with the relationship between consumerism and desire. A notable example of such artwork is his widely celebrated Balloon Rabbit. These sculptures earned him considerable acclaim by the mid 1980s on the pop art scene alongside pioneers such as Andy Warhol and Roy Lichtenstein.
Another famous work is Michael Jackson and Bubbles (1988), a series of three porcelain statues of the pop icon and his monkey. This piece was a part of his Banality series, which were always produced in editions of three so as to be exhibited in three different locations simultaneously. Perhaps his most controversial series to date were the series of photographs Made in Heaven, depicting the artist with his then-wife Ilona Staller in highly kitsch settings assuming explicit sexual positions, re-enacting historical works of art from the Rococo and Baroque period. Commissioned originally by the Whitney Museum of Art in 1989 for just one billboard, the series has since been extremely popular, displayed at the Venice Biennale in 1990 and is still widely exhibited today.
Koon's Celebration series (1994 - present) expand on his previous readymade sculptures, showing large-scale sculptures and hyper realistic, colourful paintings depicting various objects, jewellery and toys associated with a childlike consciousness and the naive pleasures of visual culture. A famous example is the work Balloon Dog. This exploration continued in his Easyfun-Ethereal (1999-2000) paintings and later inflatable sculptures like Popeye (2002-13) and Hulk Elvis (2004 - present), representing familiar characters from pop culture. His most recent series, Gazing Ball (2012 - present), consisting of reflective, blue mirrored glass balls, evoke an immersive, multisensory experience in the viewer.
Jeff Koons is currently represented by Gagosian gallery and has his work featured in some of the most prestigious international public and private collections in the world. He has had many notable retrospectives at a plethora of museums including the Museum of Contemporary Art in Chicago, MOCA Los Angeles, the Centre Pompidou in Paris, The Ashmolean Museum in Oxford, the Whitney Museum in New York, and the Guggenheim in Bilbao.
Koons remains one of the most iconic, controversial and coveted contemporary artists with record-breaking auction results and a dominant market of both original works and editions. His sculpture Balloon Dog (Orange) sold for $58.4 million in 2013 and Rabbit fetched $91.1 in 2019, both of which marked a record price for a living artist at auction. His oeuvre has come to define the pop art movement and continues to push the boundaries of contemporary art to this day.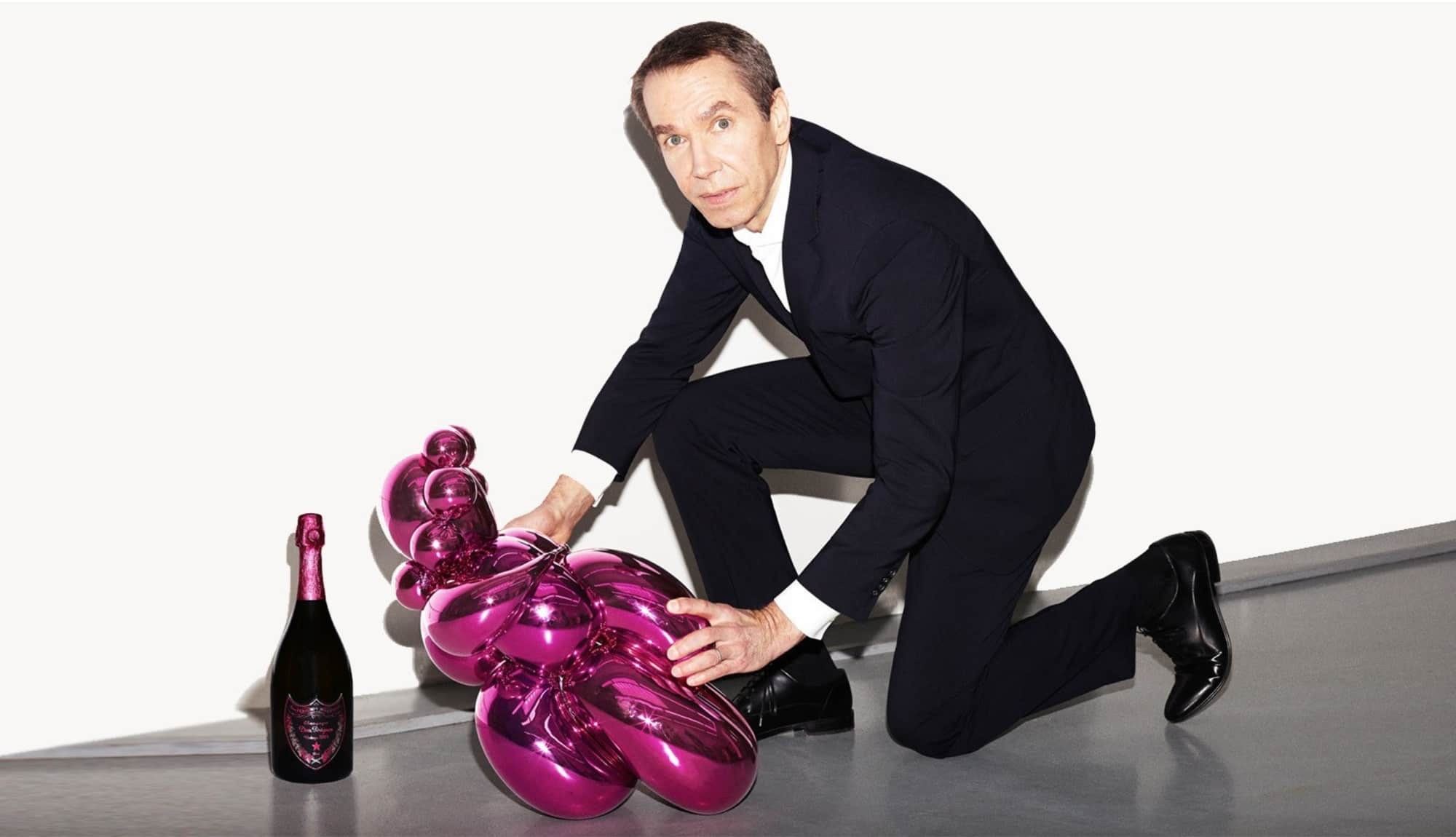 Exhibitions

July 1st to August 28th, 2022
Maddox Gallery are pleased to present 'Post-Pop!', an international group show, inspired by the lasting effects of the Pop Art movement, exhibiting at our Gstaad and London locations.

'Pop Up', presents a collection of works by the genres big hitters, including Keith Haring, Andy Warhol and Roy Lichtenstein, that subsequently went on to inspire and influence generations of artists, untangling the traditional views that dominated what art was and had been for centuries. Characterised by a sense of optimism during the post war consumer boom of the 50's and 60's, Pop Art was bras…