Biography
"Creativity doesn't depend on your work's visibility. Great collaborations help your work reach more people, but in my case the projects that have helped me advance are precisely my personal ones, with no brands behind. When the project is yours, you have the freedom to take it where you, and only you, want to".
Coco Dávez, otherwise known as Valeria Palmeiro, is a self-taught multidisciplinary painter, illustrator, photographer and creative director known for her unique and colourful designs blending abstraction and figuration. She is famous for many collaborations with major international brands and platforms across fashion, art and culture. Her recognizable compositions often feature portraiture, bold colour schemes, potent symbolism and familiar imagery adopted from various sources from art history to popular culture. Her most iconic and personal project to date is her book Faceless (2019) featuring famous cultural figures depicted in Dávez's idiosyncratic style described by her as "neorealistic with a touch of pop".
Born in Madrid in 1989, Coco Dávez began painting at the age of 21, in 2010. As a self-taught artist, she cites Pablo Picasso as her biggest inspiration, particularly his early Cubist masterpiece Demoiselles D'Avignon (1907). Almost instantly after she started releasing her work on social media - which remains one of her primary platforms as an artist to this day - she started gaining the attention of various galleries and publishers, who approached her for collaborations.
Her first group exhibitions took place in Santiago de Chile and at La Casa Encendida in Madrid, followed by her first solo presentation in Lisbon at Pickpocket gallery in 2011. Her most famous Faceless collection was born out of a period of crisis that followed her initial success, prompted by a downturn in publishing projects. It was during that difficult period that she began experimenting with acrylics on canvas, painting faceless portraits of well-known figures she admired including Patti Smith or Frida Kahlo. Her treatment of colour is both intuitive and driven by a sense of character associated with the person she is representing, as if conveying their personality onto her canvas through particular colour combinations. Her simple, geometric lines are both childlike and exude a sense of artistic confidence and self-aware style. Her portraits are a refreshing take on contemporary society's obsession with the cult of celebrity, while also paying homage to the art historical canon. With Faceless released in 2013, Dávez re-entered the art world with a newfound force and has had a prolific output of projects ever since, including collaborations with prestigious international brands such as Chanel, Netflix, Jean Paul Gautier and Bombay Sapphire. For each of these editions, her unique treatment of colour and subject matter shines through with daring artistry and a style that is instantly recognizable.
Dávez's Faceless portraits were exhibited at Maddox Gallery in 2019 as her first solo exhibition in the UK. Among the most imaginative and unique artists of our time, Dávez's visual universe is a true trailblazer for the virtual age.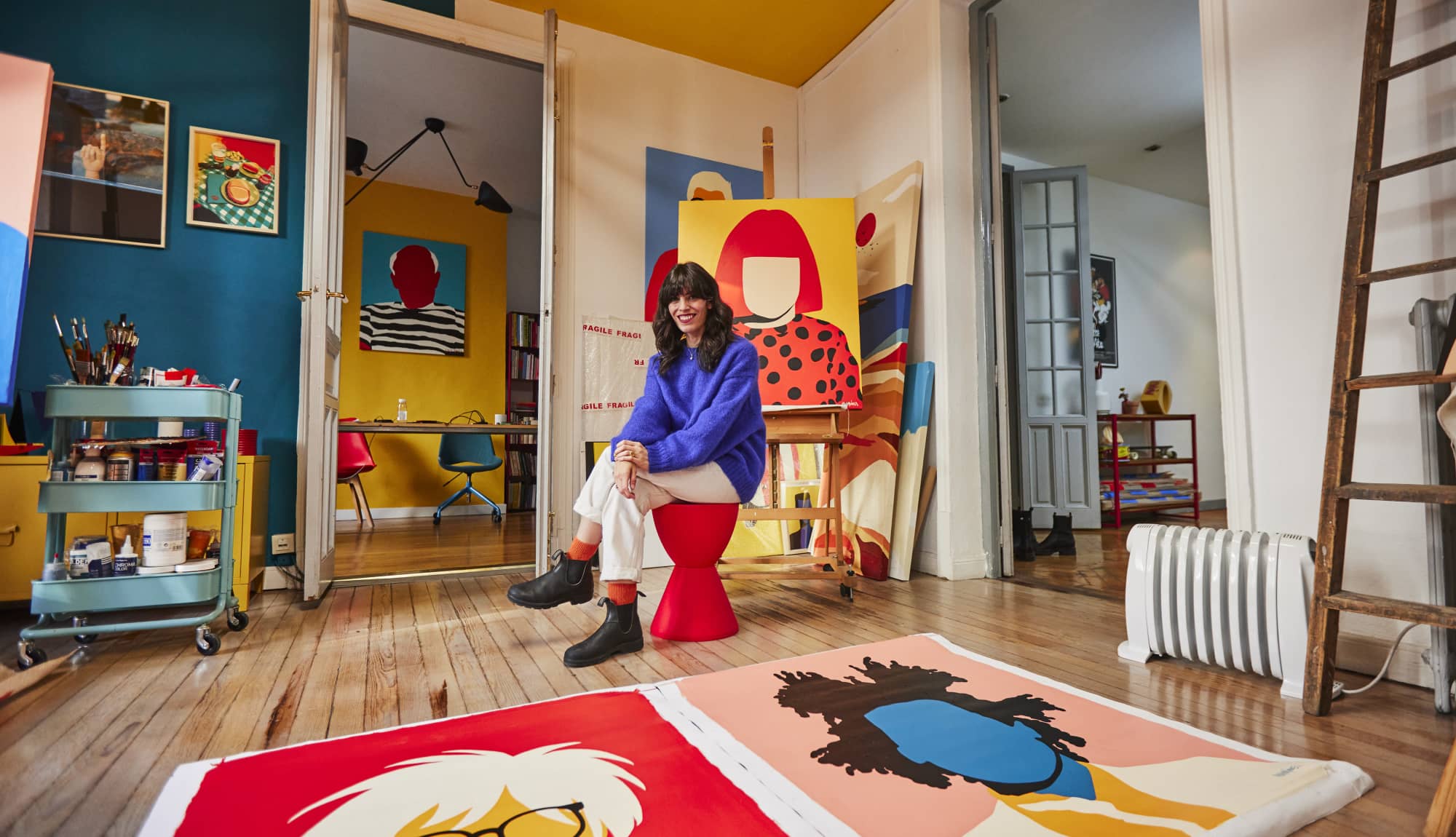 Maddox Art Advisory
What was the best investment of 2018? According to the Wall Street Journal, it was fine art.
Investors who put their faith in Maddox Art Advisory saw an average return of 25.2% in 2018 – considerably more than those who chose the FTSE100.