Biography
"I always knew I wanted to be an artist, but not how to be an artist".
Bold and vibrant, Dawn Okoro's work explores ideas of identity and self-reflexivity. Channelling her Nigerian heritage and a sense of displacement from her homeland, Okoro's work utilises colour, movement and texture to highlight the many facets behind the human persona. Painting conceptual portraiture and executed on a block colour background, Okoro's figures exist in a negative space which helps her to capture the spirit of the subject. Taken from magazines or her own photographs, the artist's command of composition and colour merge to create engaging imagery with vivid narratives. Influenced by fashion photography as well as punk culture, Okoro continues to experiment with fashion design and videography, in addition to her more typical painted style.
Born in Houston, Texas in 1980, Dawn Okoro spent much of her childhood in Lubbock, Texas. Whilst Okoro's mother was born and raised in the United States, her father was originally from Nigeria and emigrated to the US later in his life. With her father leaving the family shortly after Okoro was born, the artist was raised by her mother and a stepfather. Okoro notes that throughout her upbringing she was 'fully immersed in American culture', and that this tension between her American life and her Nigerian heritage continues to inform much of her work.
Growing up in a small town that was native to predominately white people, Okoro found herself drawn to fashion and was captivated by both its creativity and the boundless possibilities that it presented for self-expression. Art and fashion design swiftly became a core part of her childhood and although she knew from a young age that she wanted to be an artist, a lack of opportunity and the ongoing systemic prejudices of the art world rendered a viable career in the arts seemingly impossible.
In 2002, Okoro moved to Austin to attend the University of Texas, where she majored in Psychology with a minor in Fashion Design. Still unsure on her career path, in 2009, she looked to join the legal profession, attending Texas Southern University, and more specifically, Thurgood Marshall School of Law. Although she had always wanted to be an artist, it was not until she graduated that she felt confident enough to pursue art full-time.
To launch her career, Okoro began by curating her own exhibition, which garnered many positive reviews and a great attendance. Now focusing completely on her artwork, she started submitting her work to open calls and with greater exposure, found that her popularity continued to excel. Following this, the artist found herself being invited to participate in group exhibitions at several established institutions, including the Midtown Arts Centre in Houston, Texas, Curtiss Jacobs Gallery, New York and the Museum of Contemporary African Diasporan Art, also in New York. Building her reputation within the art world, as well as on social media, Okoro secured her first solo exhibition in 2018.
Entitled Punk Noir, her debut solo exhibition first exhibited at George Washington Carver Museum in Austin, Texas. Marking an unprecedented success for Okoro, the artist proceeded to tour with Punk Noir for the next two years, visiting Cogean Gallery in Bremerton, Washington, South Dallas Cultural Center in Dallas, Texas and Omenka Gallery in Lagos, Nigeria.
Following several years of success, in late 2020 Dawn Okoro joined Maddox Gallery and in February 2022, Okoro will host her first ever exhibition in London at Maddox Gallery's flagship location.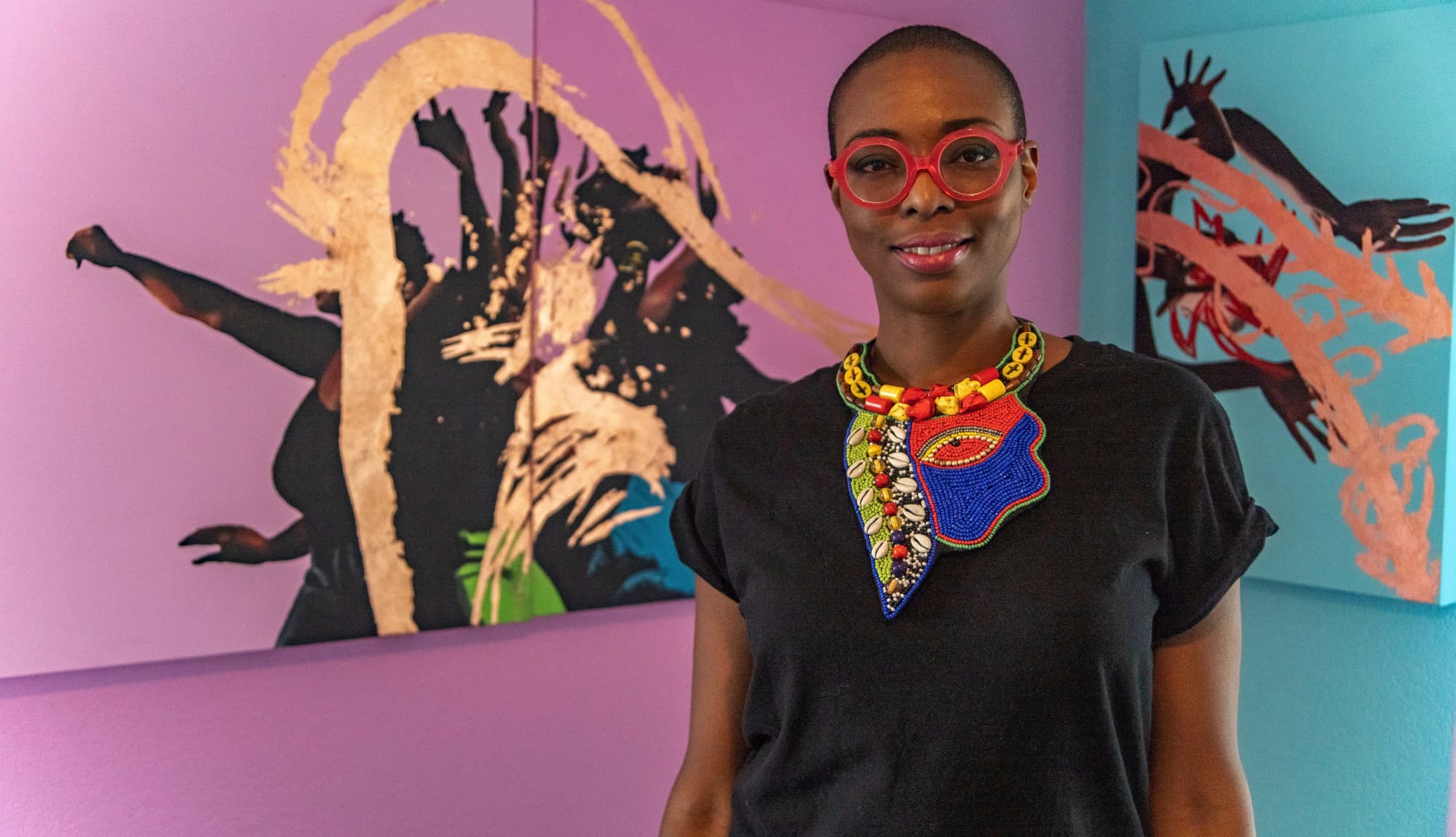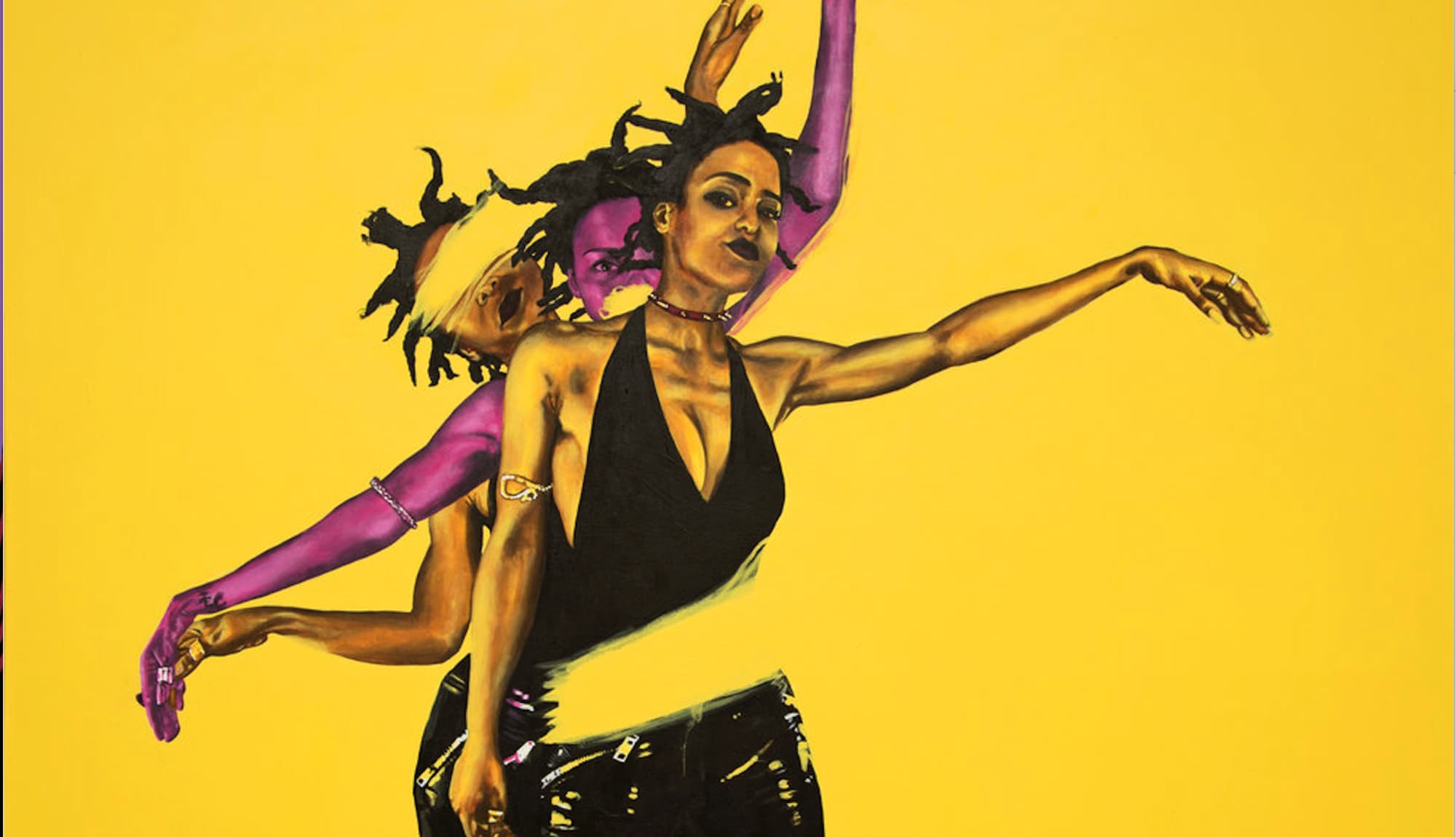 Exhibitions

18th August to 25th September 2022
Maddox Gallery is pleased to present What Lies Within Us, a group exhibition featuring works by Bradley Theodore, Dawn Okoro, Daniel Onguene, Boris Anje, Joblek, Daniel Ametefe Kukubor, Jil Mandeng, Louise Howard, Isshaq Ismail and Jack Kabangu.

24 February - 24 March 2022
Maddox Gallery is delighted to present Mad Explosive Spontaneity, a solo exhibition of work created by Dawn Okoro, a painter and fashion designer from Austin, Texas.