Biography
"One of the reasons I dress up as a woman is my low self-esteem, to go with the image of women being seen as second class. It is like pottery: that's seen as a second-class thing too".
Grayson Perry is best known for his colourful, camp pottery work, ceramics and tapestries. There is also a performative element to the artist's public appearances that involves cross-dressing as his female alter-ego, Claire and carrying his childhood teddy bear, Alan Measles. The two characters are also often featured on Perry's narrative ceramic vases that juxtapose kitschy ornamentality with jarring autobiographical themes, decorated with drawings and photographs. Known for his tongue-in-cheek, controversial relationship to the art establishment, Perry is one of the UK's most celebrated contemporary artists and the first ceramic artist to be awarded the Turner Prize in 2002.
Grayson Perry was born in Chelmsford, England in 1960 and grew up in Bicknacre. When he was very young his father left and his mother married an abusive husband. The artist notes that these traumatic events have had a significant impact on his later life.
As a young adult, Perry became involved with the punk movement of the 1970s and was known as a rebel; he loved motorcycles and to sometimes dress in women's clothes, which eventually led his conservative mother to kick him out of the house. Perry decided to pursue an artistic career and acquired a BA from Portsmouth Polytechnic in 1982.
During the 1980s, he started developing an interest in pottery as a means of blurring the boundaries between craft and fine art and challenging the art establishment. The early earthenware urn Saint Claire 37 wanks across Northern Spain (2003) demonstrates a sophisticated and layered style with hand-drawn images and photographs. Ancient Greek pottery and folk art are significant influences on his ceramic works, which revolve around autobiographical narratives and serve as aesthetic means of personal storytelling, including some graphic sexual scenes and references to child abuse. Another recurring theme is visually juxtaposing attractive-looking figures to slightly sinister backgrounds, such as in Cuddly Toys Caught on Barbed Wire (2001). The glazed ceramic vase features pretty young girls dressed in pink against an eerie landscape. Perry also produced numerous famous ornamental, narrative tapestry pieces, such as The Walthamstow Tapestry (2009) and The Essex House Tapestries: The Life of Julie Cope (2015), a commission for Living Architecture for an iconic Essex building.
The cross-dressing aspect of Perry's practice continued as he often attended public events and exhibition in drag as his alter-ego, Claire. The first notable institution to display his work in 2002 was the The Stedelijk Museum in Amsterdam, which gained recognition across Europe. He was awarded the prestigious Turner Prize in 2002 as the first ceramic artist ever to receive the honours. He has written two autobiographies and a satirical, humorous book on the art world entitled Playing to the gallery (2014).
Perry's recent significant solo exhibitions include a touring survey exhibition hosted by Manchester City Art Gallery, Leeds City Art Gallery and Turner Contemporary in 2013-2014, a Crafts Council touring exhibition in 2017, a retrospective at the Serpentine gallery and the Arnolfini in Bristol in 2017, and an exhibition featuring the artist's early works at the Holbourne museum in Bath and the York Art gallery in 2020.
He currently lives and works in London.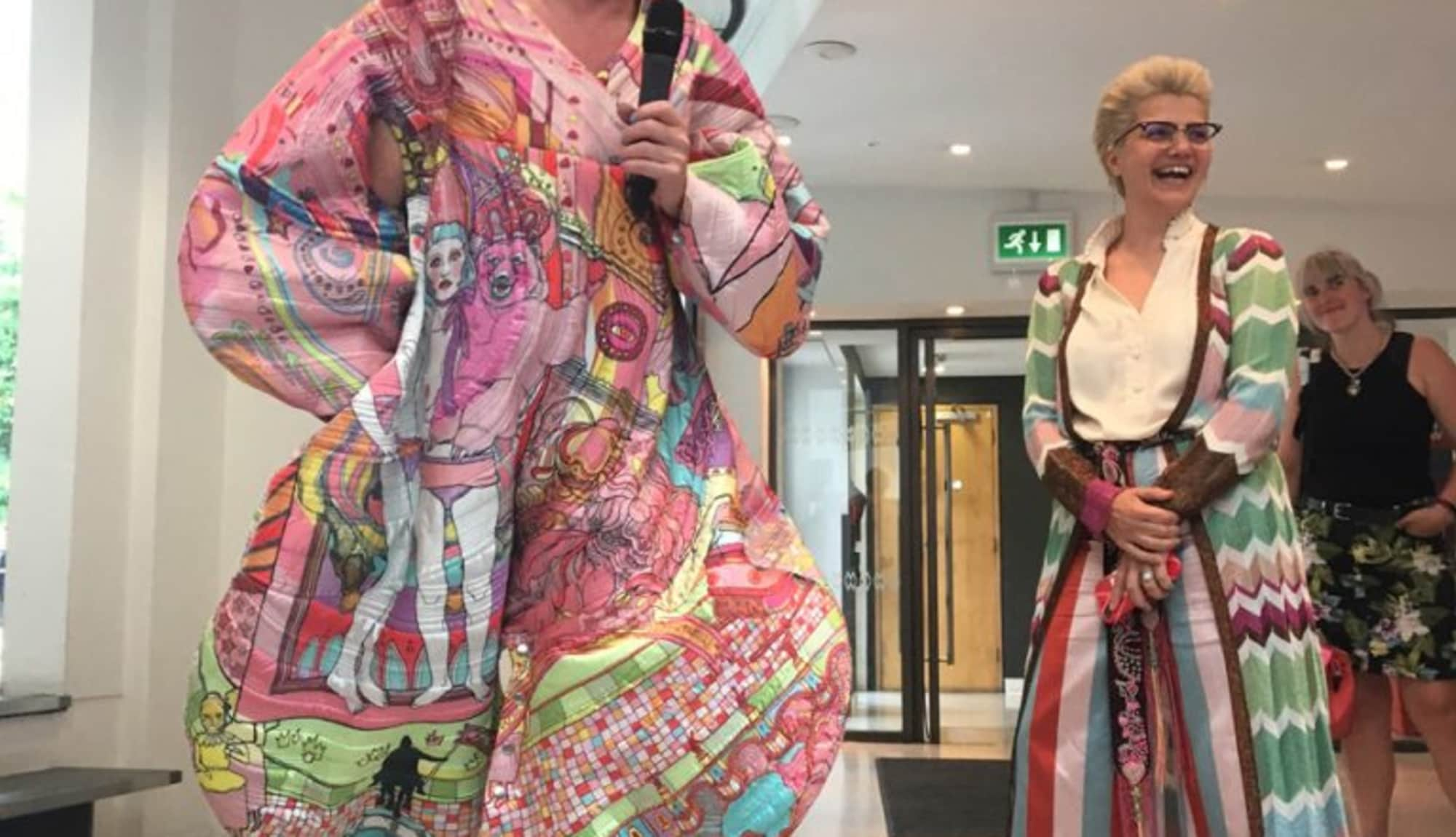 News

July 6, 2021
From Wimbledon to the Euros, the past few weeks have marked an incredible time for British sport. In commemoration of this, we celebrate all things British with eight unique artworks.
With Wimbledon in full swing and England winning in the semi-finals of the European Football Championship, it seems that not even the British weather can dampen the nation's patriotic spirit. In tribute to the British sporting events taking place this week and the incredible performance seen by our home teams, we take the opportunity to embrace English culture across the board and look at ei…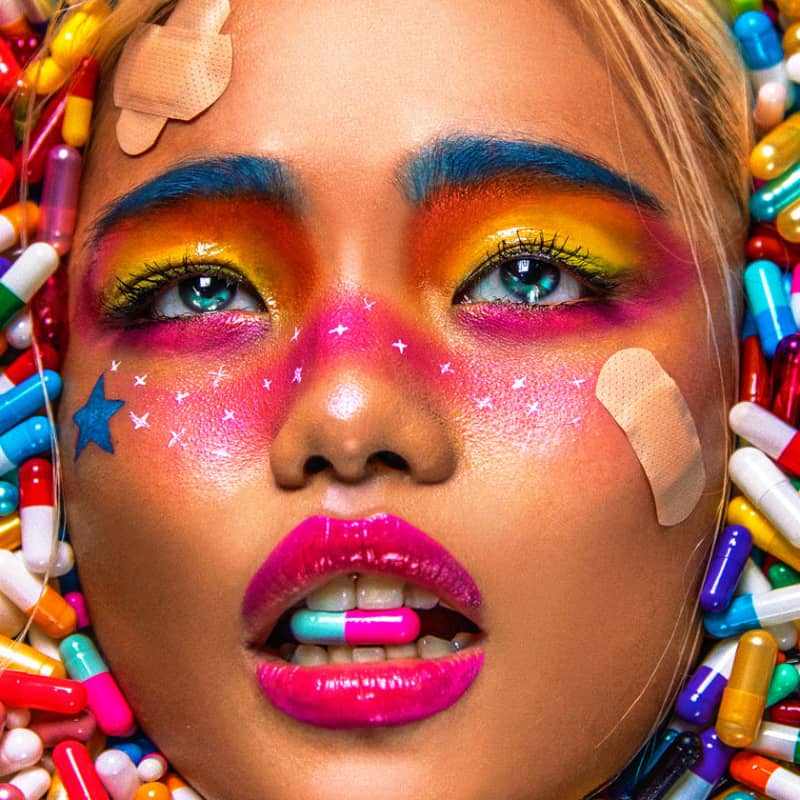 March 3, 2021
From Klibansky to KAWS, we share the artworks that promise to welcome in the new season with style.
With the sun starting to shine and the end of lockdown in sight, this year Spring represents much more than just a change in season. With the promise of new beginnings and a wave of unheralded positivity to match, it's the perfect time to acquire an uplifting artwork for your collection and to officially welcome in the new season. From the shining canvases of Damien Hirst to the eye catching…

January 20, 2021
We take a closer look at the artists defining their genre by their use of material and explore the mastery behind the medium.
From discovery to exploration, each artistic technique and material possesses a unique cultural history. This history is forever broadened as generation upon generation of artists continue to innovate, turning their hands to new techniques, reinventing mediums and ultimately, pushing boundaries. As we cast our eye back over the history of art, and the methods and materials that have defined count…